Graduate Flute
Graduate Flute
As a graduate flute degree student at University of North Carolina School of the Arts, you will be immersed in a program where refining your mastery of your instrument and developing professional skills is at the core of your studies, preparing you for a life as a musician.
Master of Music
You will be part of a graduate flute program that fosters excellence and allows you to take your music to the next level. As a graduate student, you will participate in all departmental juries and perform two recitals, one in Year One and a second in Year Two. In addition to private lessons and master classes, you will also take Career Strategies courses that strengthen skills needed in the professional world, like those for auditions, entrepreneurship, recording and portfolio preparation.
You may also choose to apply to the Chrysalis Chamber Music Institute, either as an individual musician or as part of an ensemble. This unique graduate program is dedicated to the development of outstanding chamber musicians. It features regular coaching from artist-faculty and guest chamber ensembles, an annual coaching with the Chamber Music Society of Lincoln Center for select groups, touring and performance opportunities, professional recording sessions and more.
Professional Artist Certificate
If you already have a graduate degree, you may also choose to pursue a Professional Artist Certificate. This post-master's program is designed to advance your career potential as a young professional flutist. If you are interested in independent studies offered through this program, you are encouraged to propose a one-year course of study that is tailored to your interests and experience.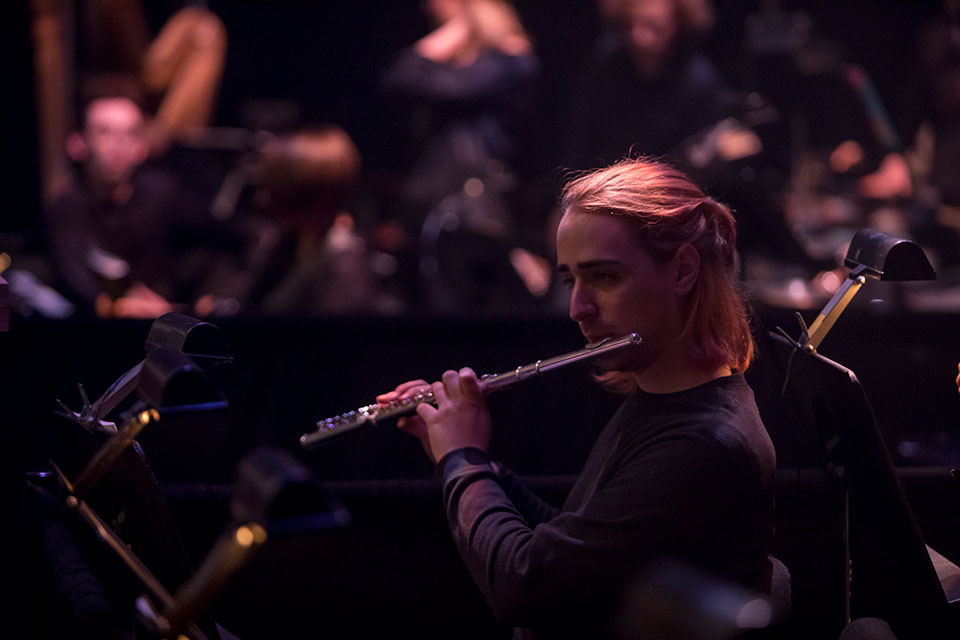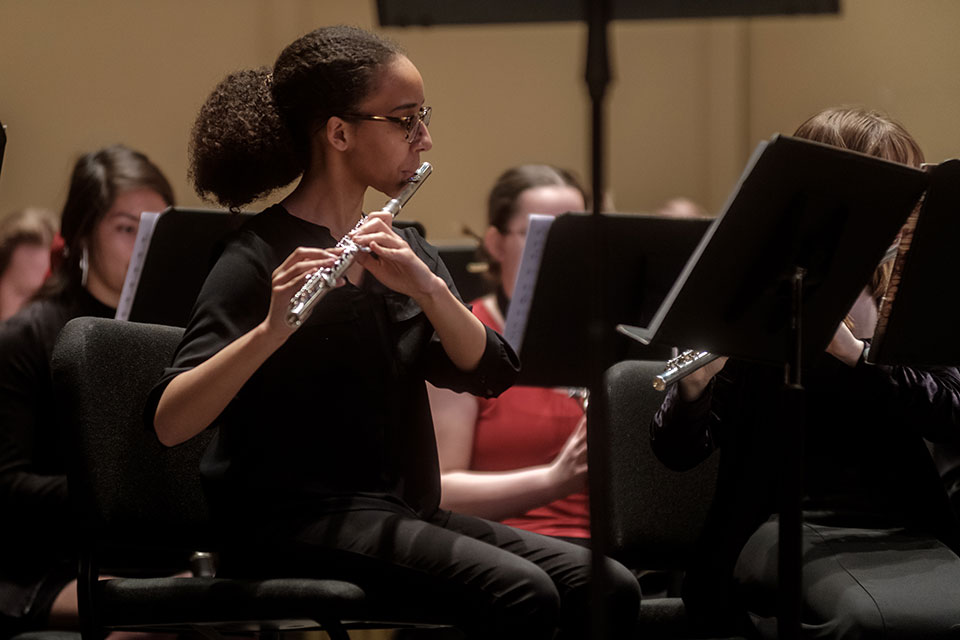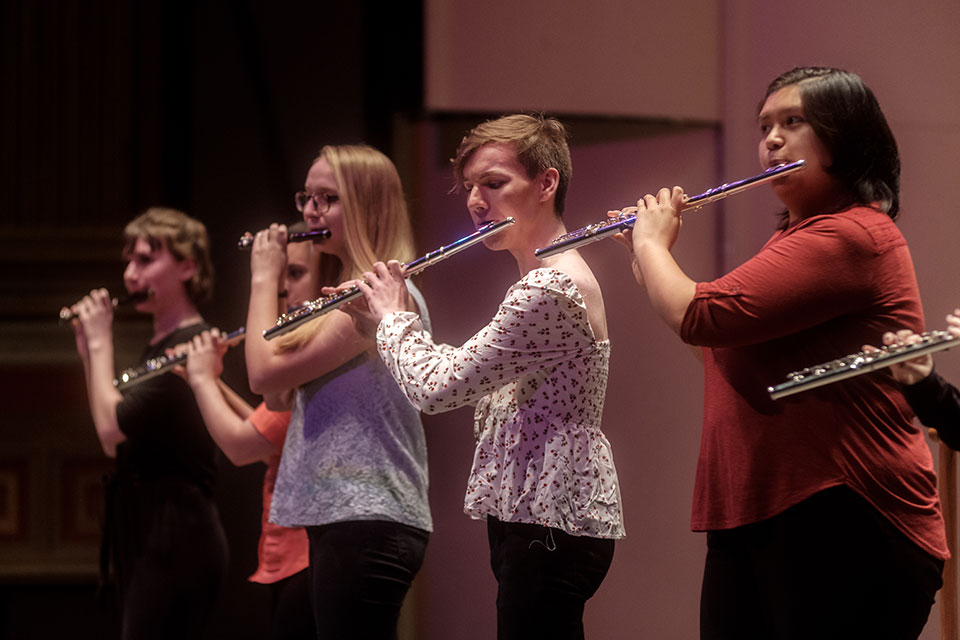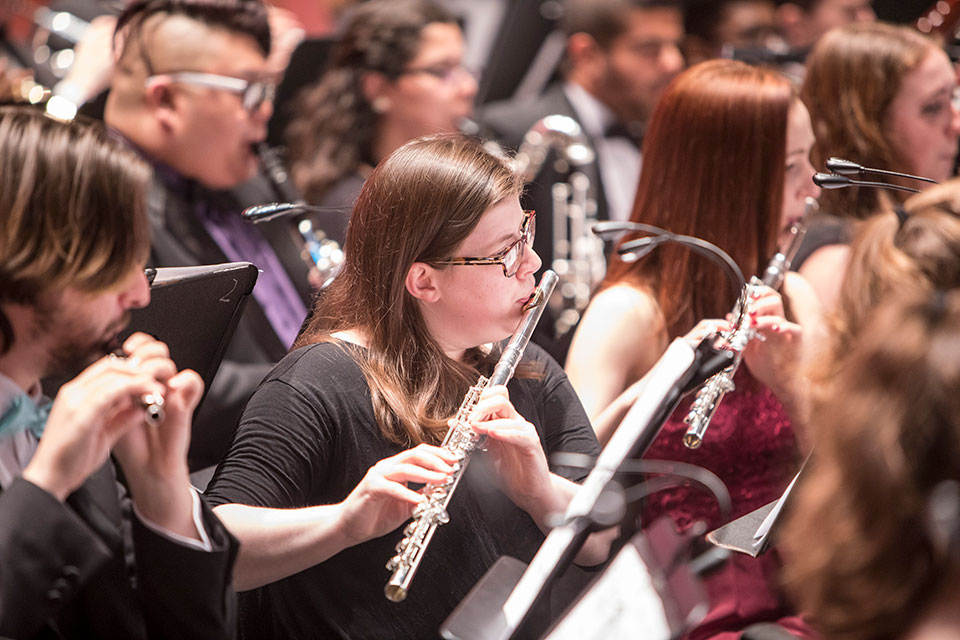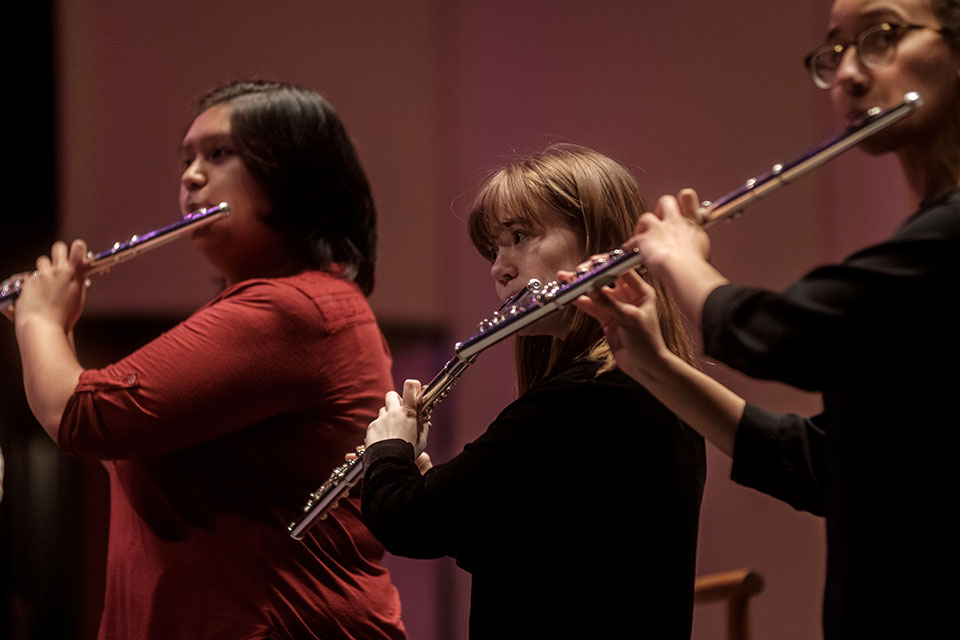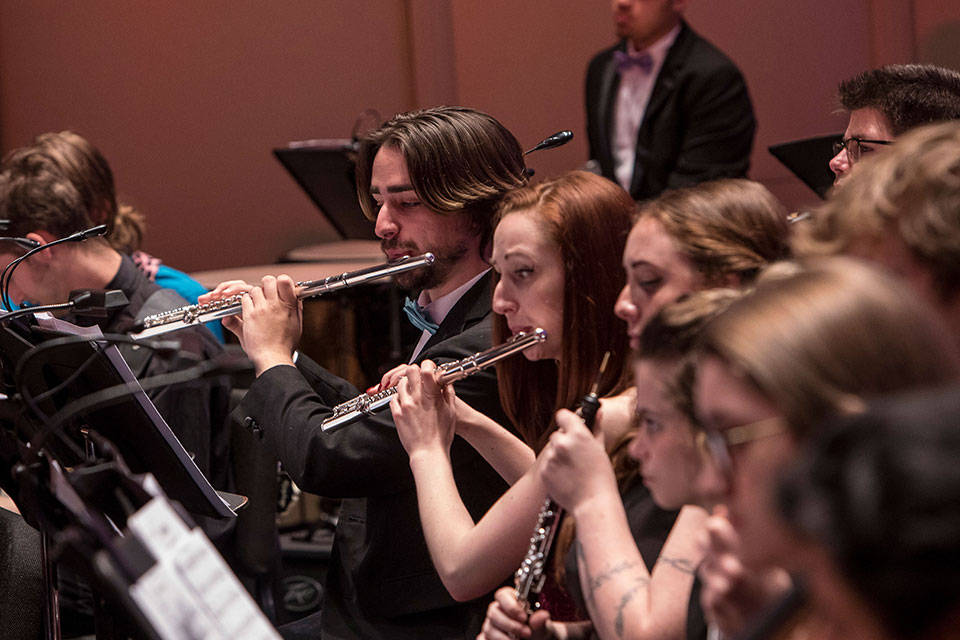 Audition Requirements
Please submit video recordings with your application of at least 2 contrasting works following the repertoire guidelines below. You can choose to submit one recording with both works included or 2 separate recordings, but they should total 5-10 minutes of recorded material.
Students will be asked to attend a live virtual audition to review these recordings with the faculty, and should expect additional playing requests at that time. If you cannot attend a live virtual audition, you will need to submit additional recordings to fulfill all requested repertoire. Those that audition by recording or live will be considered equally for admission.
Two movements from a J.S. Bach Sonata
First movement of a Mozart Concerto with cadenza (G or D)
Three Standard orchestral Excerpts (as from the Baxtresser book)
One piece representative of the student's ability
Substitutions are okay. If you have any questions about the audition process or requirements, please contact flute professor Dr. Tadeu Coelho or consult the Admissions website.
Statement from Dr. Tadeu Coelho, regarding auditions for Fall 2021:
"I am cognizant of the difficulty and stress you may be experiencing in preparing for the video requirement of your online application this audition cycle. I want you to know that here at UNCSA we are a team. When you join, you are joining a whole team, which will be behind you and supporting you all the way. You should never feel like you are alone here. For this reason, I am available to work with you in preparing your recording and I invite each applicant to contact me directly."
Careers
Your time at UNCSA will prepare you to embrace a broad range of possibilities after graduation. Alumni of the woodwind program occupy positions throughout the United States as performers, educators, studio players and arts administrators.
Related Programs