Daniela Thorne is headed to Prix de Lausanne
Fifteen-year-old Daniela Thorne, the second recipient of the Gillian Murphy Endowed Scholarship at the University of North Carolina School of the Arts, has been invited to Prix de Lausanne, one of the world's most prestigious competitions for young ballet dancers. A high school sophomore in the School of Dance, Thorne will perform in the Snow corps de ballet and Flowers during UNCSA's production of "The Nutcracker," Dec. 8-17 at the Stevens Center.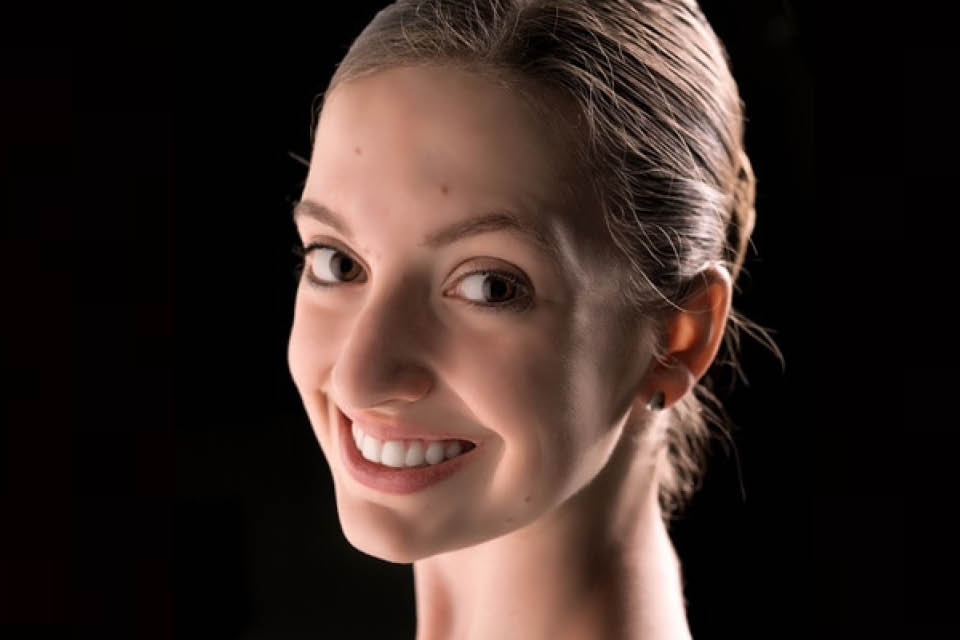 Thorne is one of only seven Americans invited to the 46th annual international competition scheduled for Jan. 20 to Feb. 4, 2018 in Lausanne, Switzerland. She is among 78 participants worldwide who were chosen from a field of 380 dancers submitting video applications.
"It's a tremendous honor for Daniela, and it's well-deserved," said Dean of Dance Susan Jaffe. "She works very hard and shows a lot of discipline and passion for ballet. We are very proud."
Thorne said she looks forward to representing UNCSA in the competition. "What I love about a competition like this is that not only will there be renowned companies and ballet masters from all around the world, but also internationally diverse participants. Even though we may not share the same language, we share the same love for the art," she said.
Daniela has that special quality of not only being a strong technician but also having the joy of dance pulsing through her veins. That is what Gillian's dancing is about and I see a very similar quality in Daniela.

Dean of Dance Susan Jaffe
"I feel very fortunate and blessed to be included this year. I am so grateful to Dean Jaffe and the staff for letting me submit a video audition," Thorne added.
Faculty member Eva Draw coached Thorne through the application process and will accompany her to the competition. "I feel very fortunate to have her in my corner," Thorne said. "She is a wonderful teacher, coach and mentor."
Thorne also counts UNCSA alumna Gillian Murphy among her mentors, and is thrilled to receive the scholarship that is endowed in Murphy's honor. "It's still a bit surreal and I'm humbled, honored and quite frankly spooked by the pressure to live up to it," Thorne said. "I'm grateful also to the staff for helping me to not feel like I have to."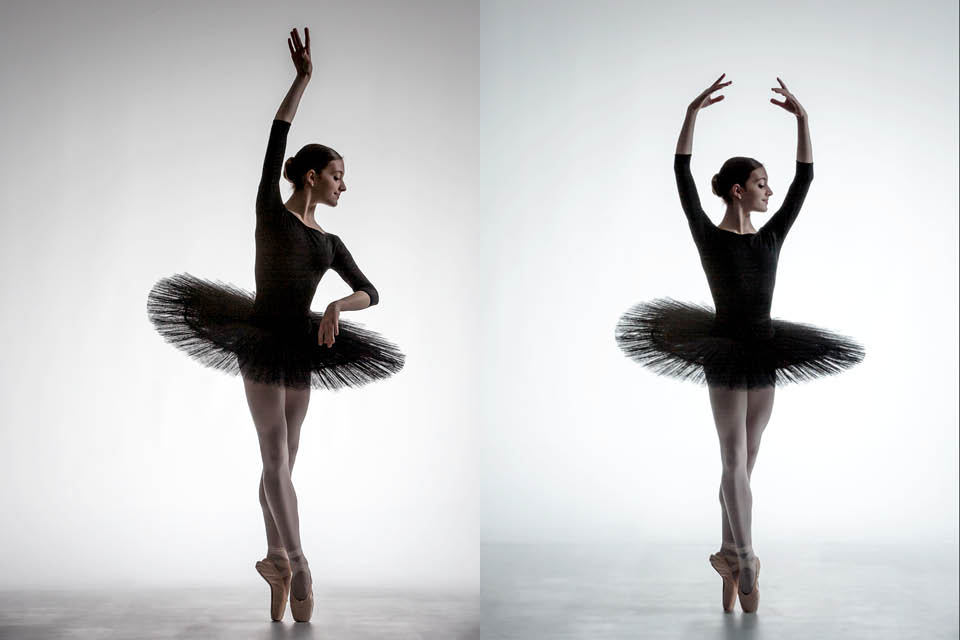 Thorne was introduced to Murphy through an online mentorship program, and the two met in person last summer in New York. "It is not an exaggeration to say that she changed my life," Thorne said. "Gillian Murphy is as beautiful a person as she is a dancer. I can't believe my luck to be able to receive candid feedback from such a legendary artist and hero of mine."
The Gillian Murphy Endowed Scholarship was established in 2014 through the leadership of Jaffe and Ralph Womble, who currently serves as vice-chair of the UNCSA Board of Trustees, and is a member of the UNCSA Foundation Board of Advisors and the UNCSA Board of Visitors. Donors contributed more than $300,000 in a matter of weeks, reaching halfway to the goal of $600,000 for a fully endowed scholarship. Jaffe and her Dean's Council of supporters have pushed the scholarship fund beyond the endowment mark by nearly $100,000.
Murphy is a 1996 UNCSA high school graduate who is principal dancer with American Ballet Theatre (ABT). She has returned to UNCSA as a featured guest performer for "The Nutcracker," and to coach dancers for the annual production. In 2014 she was speaker for High School Commencement, where she received an honorary doctorate.
In 2016, Murphy came to campus with ABT colleagues including Misty Copeland, Stella Abrera, Isabella Boylston, Marcelo Gomes, alumnus Blaine Hoven and James Whiteside. The dancers performed a brief showcase for dance students, took part in a question-and-answer session moderated by Jaffe, and attended an event to raise money for the scholarship.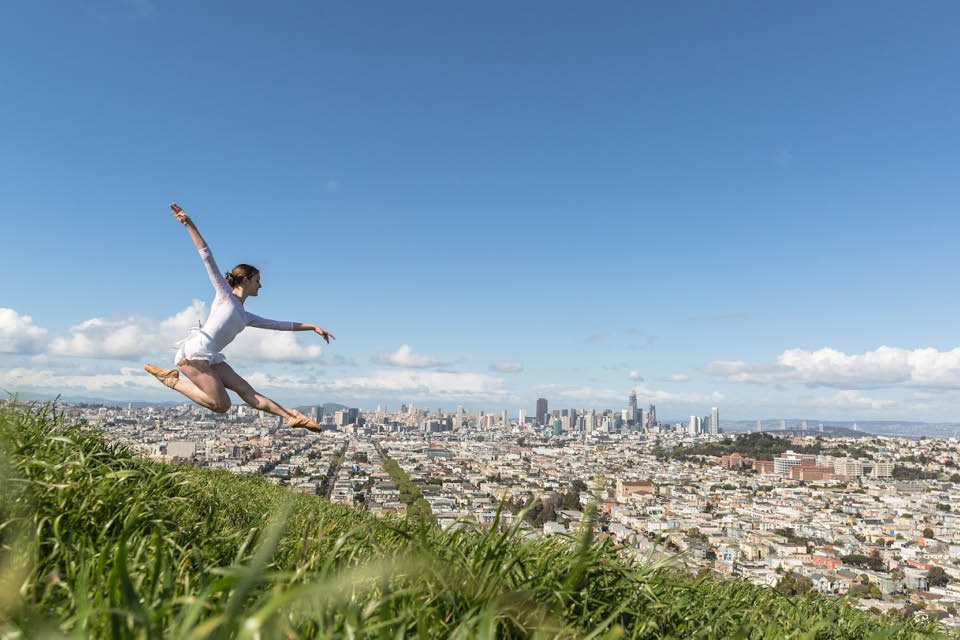 As recipient of the scholarship, Thorne will receive $25,000 annually for four years, said Jaffe, who made the award at the finals of the Youth America Grand Prix in New York last spring.
"Daniela has that special quality of not only being a strong technician but also having the joy of dance pulsing through her veins," Jaffe said. "That is what Gillian's dancing is about and I see a very similar quality in Daniela."
More about Daniela Thorne
Originally from San Francisco, Thorne danced for three years, beginning at age three, with San Jose Ballet. She then danced for nine years with Menlo Park Academy of Dance, serving as a volunteer teacher's assistant for the last five years. She's attended summer intensives at Menlo Park, ABT, Master Ballet Academy and Ellison Ballet.
She earned Distinction in all Royal Academy of Dance exams for grades 1 through advanced, and was chosen for the San Francisco semifinals of the Youth American Grand Prix for four years. She has twice been selected for the YAGP finals in New York. She has placed first through third in several regional and national dance competitions since 2013.
Thorne's parents and younger brother moved to Carrboro to be near her while she studies at UNCSA.
More about Prix de Lausanne
Created in 1973, the Prix de Lausanne is an annual international competition for young dancers aged 14 to 19. Its goal is to discover, promote and support the finest talents. Sixty-eight of the world's most prestigious dance schools and companies, such as the Royal Ballet in London, the Vaganova Ballet Academy in St. Petersburg, the San Francisco Ballet School and the Australian Ballet, are associated with the Prix de Lausanne and support its activities. One of a kind, the Prix de Lausanne represents an exceptional platform for discovering youthful talent. It is open to dance professionals who can observe and establish contacts with the candidates, thereby transforming Lausanne into the world's capital for young dancers during the week of the competition.