2018 UNCSA Film graduate is finalist for cinematography award
A 2018 graduate of the School of Filmmaking at University of North Carolina School of the Arts is one of four finalists for an American Society of Cinematographers (ASC) award. Simms Wright, from Winston-Salem, was nominated for his work on the 2018 senior thesis film "Sodium Vapor Nights."
The ASC Student Heritage Awards recognize graduate, undergraduate and documentary cinematography students for their exceptional work. Eligible students must be in undergraduate or graduate school or have graduated within the past year.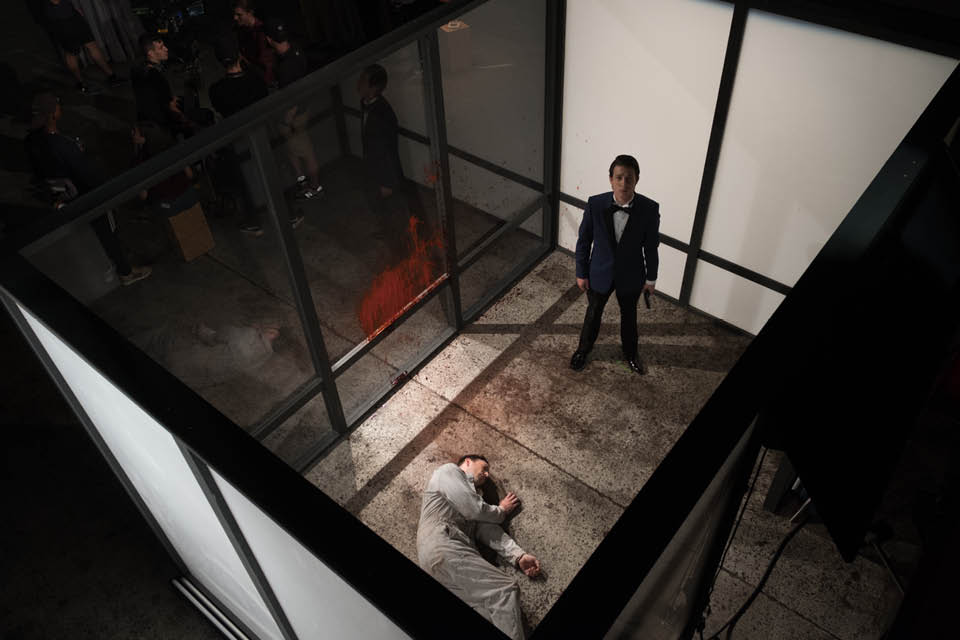 Simms Wright is nominated for an ASC award for "Sodium Vapor Nights."
A jury of ASC members will choose the winners, who will be announced on Saturday, Oct. 13, in Hollywood.
UNCSA student work has previously been recognized by the ASC: West Webb was a finalist in 2015; Harper Alexander won the award in 2014; Aaron Dunson won in 2009; Brian Melton won in 2007.
The ASC awards are rededicated annually to honor an extraordinary member of the society. Simms Wright is nominated for the undergraduate narrative award, which this year honors Gerald Hirschfield, a previous recipient of the ASC Presidents Award who has shot some 40 feature films including "Goodbye Columbus," "Cotton Comes to Harlem," "Diary of a Mad Housewife" and "Young Frankenstein."
The other ASC Student Heritage Awards are dedicated to Sol Negrin (graduate category) and Haskell Wexler (student documentary category).
Celebrating its 25th anniversary this year, the UNCSA School of Filmmaking has been ranked among the best in the country by Variety, The Hollywood Reporter, MovieMaker magazine and The Wrap. It offers undergraduate concentrations in animation, cinematography, directing, picture editing and sound design, producing, production design and visual effects and screenwriting, as well as M.F.A. programs in creative producing, film music composition and screenwriting. A pioneer in virtual reality and augmented reality storytelling, the School of Filmmaking has been chosen by industry giant Oculus as a NextGen School, and is an official partner of the Sundance Institute.
The American Society of Cinematographers is a nonprofit organization dedicated to advancing the art of cinematography. Celebrating its centennial in 2019, the association continues its commitment to educating aspiring filmmakers and others about the art and craft of cinematography – a mission established by the founding members in 1919. For additional information about the ASC, visit www.theasc.com.