Dale Pollock receives UNC Board of Governors Award for Teaching Excellence
Dale Pollock, associate professor in the School of Filmmaking at the University of North Carolina School of the Arts, is a 2016 recipient of the University of North Carolina Board of Governors Award for Teaching Excellence. He is one of 17 faculty members – one from each of the UNC campuses – chosen to receive a $12,500 stipend, a commemorative bronze medallion, and recognition at commencement exercises.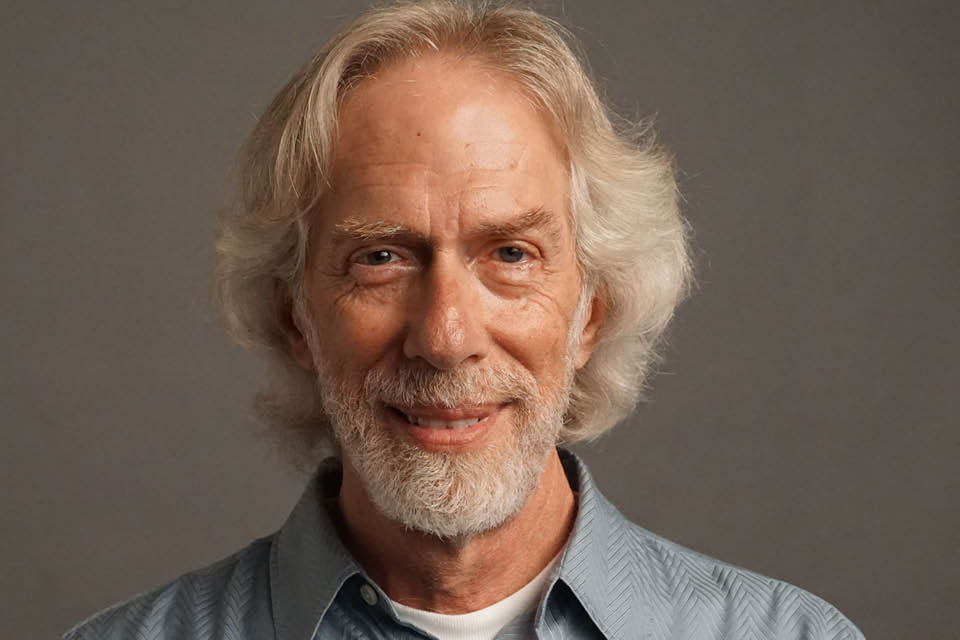 The Excellence in Teaching Awards were established by the University of North Carolina Board of Governors in 1994 to encourage, identify, recognize, reward and support good teaching at each of its 17 constituent institutions. Annually, each UNC campus honors several members of its faculty with campus-based Excellence in Teaching Awards and then forwards one name to the Board of Governors for the system-wide awards. The Board of Governors award recipients were announced March 17.
Pollock, who joined the Film School faculty in 2006 after serving as its dean for seven years, was one of seven faculty members honored by the School of the Arts this year. Other recipients of the campus awards, announced in December 2015, are Douglas L. Bohannon and Jeffrey H. Morgan from the High School Academic Program; Dennis G. Booth from the School of Design and Production (D&P); Lawrence Dillon and Dmitri Shteinberg from the School of Music; and Greg Walter from the School of Drama.
Nothing we do here is more important than teaching. Especially at a conservatory, where faculty members must serve both as professional mentors and arts and academic instructors. The caliber of their teaching and training directly impacts the success of our students.

Chancellor Lindsay Bierman
Bierman said the campus selection committee faced difficult decisions in evaluating the nominations from students, alumni and peers. "We have extraordinarily talented, experienced, and knowledgeable faculty who demonstrate selfless dedication to our students," Bierman said. "Dale Pollock has long represented the excellence in teaching that defines our institution. I congratulate him on this much-deserved award, our highest honor for teachers," he added.
School of Filmmaking Dean Susan Ruskin said, "Dale brings a phenomenal breadth and depth of information to the classroom, and strives to give his students examples of effective moviemaking from the past 120 years, in order to inspire them to reach higher in their own content creation in the 21st century."
Pollock is the inaugural recipient of an endowed professorship established in his name in the School of Filmmaking. An associate professor of cinema studies, he also holds the title of Distinguished Scholar.
In his Philosophy of Teaching Statement, Pollock describes teaching as "…the most satisfying and gratifying of my near 50–year career."
Mr. Pollock is an invaluable resource, and he is unfailingly generous with his time, his support and his feedback.

A colleague
Nominators noted a substantial amount of time that Pollock devotes to one-on-one mentorship of students. "In my first year of college, I remember being overwhelmed and constantly doubting my actions," a student wrote. "Mr. Pollock approached me and said that if I ever needed help with anything, I could stop by his office. Without thinking of it twice, I met with him, and it became a weekly meeting that has lasted three years."
Colleagues hold Pollock in the highest regard. "Mr. Pollock is an invaluable resource, and he is unfailingly generous with his time, his support, and his feedback," wrote a colleague. "I have had him as a guest in my courses on multiple occasions, as have many of my colleagues. I am continually impressed with his energy, his enthusiasm, and his extensive knowledge."
Pollock is the author of "Skywalking: The Life and Films of George Lucas," currently in its fourth printing with more than 100,000 copies sold. His writing has been published in Esquire, GQ, People, Life and Rolling Stone. He is a member of the Academy of Motion Picture Arts and Sciences Producer's Branch, the Producers Guild of America, the Writers Guild of America and the Governor's Task Force on Film.
Pollock holds an M.S. in communications from San Jose State University and a B.A. in anthropology from Brandeis University. He also completed the management development program in the Harvard Graduate School of Education in 2004. Prior to joining UNCSA, he was co-founder and co-chair of the producing program at the American Film Institute.
March 23, 2016