UNCSA welcomes record 1,305 students and several new faculty members
Classes are under way at the University of North Carolina School of the Arts, with enrollment at an all-time high (1,305 students), two new M.F.A. programs in the School of Filmmaking, and several new faculty members on board.
Classes began this week for 910 undergraduate students and 132 graduate students, including 18 students who are enrolled in the Film School's new master's degree programs in creative producing and screenwriting.
"We're over-enrolled," Film Dean Susan Ruskin said of the new graduate programs. "We knew there was a demand in the film and television industry, and we designed our program to fit the need. It is gratifying to see that in launching our unique program, we attracted the attention of so many highly-qualified and motivated storytellers."
An additional 263 high school students started classes on Aug. 15.
It is important for the faculty of our conservatories to maintain active careers in their professions. We welcome new faculty members who bring a wealth of expertise and a passion for teaching.

Interim Provost David English
Interim Provost David English said new faculty members bring both teaching experience and professional knowledge in their disciplines. "It is important for the faculty of our conservatories to maintain active careers in their professions," he said. "We welcome new faculty members who bring a wealth of expertise and a passion for teaching."
New faculty members, with highlights of their credentials, include:
Scott Beckwith: Scenic Technology, School of Design and Production
He is a two-time graduate of UNCSA, with a B.F.A. in Technical Direction and an M.F.A. in Stage Automation. Beckwith has worked in a variety of entertainment venues, including themed entertainment, corporate installations, theatres, churches, arenas and cruise ships. Theatre credits include the Las Vegas production of Jersey Boys, Tarzan: The Broadway Musical, the first national tour of Thoroughly Modern Millie and Spiderman Live. He has been a navigator instructor and automation systems integrator for Tait Towers in Lititz, Pa., a world market leader in staging, scenic design, kinetic architecture, LED integration, show control and automated rigging.
Kira Blazek: Contemporary Dance, School of Dance
A performer, choreographer and educator, she has performed with Shen Wei Dance Arts, Pilobolus, Douglas Dunn & Dancers, Bill Young/Colleen Thomas & Co., Hubbard Street 2 and Hedwig Dances. Her choreography has premiered in California, New York, Florida and Oklahoma. With an M.F.A. in Choreography from California Institute for the Arts and a B.F.A. in Modern Dance from the University of Oklahoma, she has taught at California State University at Long Beach, California Institute for the Arts, the University of Oklahoma, East Central University in Oklahoma, Princeton University, San Jacinto College in Texas and Playwright Horizons Theater School of New York University. Blazek was certified in teaching Countertechnique under the direction of founder and master teacher Anouk van Dijk in Amsterdam.
Lila Brown: Viola, School of Music
She has taught at The Boston Conservatory since 2009, and has also taught in Germany, England and Vienna. Brown has given master classes, courses and seminars at the University of Texas at Austin, the University of Texas at San Antonio, the University of Wisconsin at Madison, the University of Iowa, Interlochen Arts Academy, The Eastman School of Music and UNCSA. She was principal violist with the Vienna Chamber Orchestra and the Camarata Academica Salzburg (Germany). She was a member of the Ensemble Modern in Frankfurt, Germany, for six years and is a founder and director of the Music from Salem Chamber Music Festival in Salem, N.Y. Radio broadcasts include BBC Radio in London, WQXR in New York and NPR's "Performance Today."
Caroline Crupi: Vocal Performance, School of Music
She has a Doctor of Musical Arts, a Master of Music, and a post-master's certificate in music theory pedagogy from the University of North Carolina at Greensboro, and a Bachelor of Arts in music from Florida State University. She has been a private voice instructor in Greensboro for six years and was a voice instructor at UNC-G's Summer Music Camps for two years. Crupi comes to UNCSA from an adjunct faculty position at Averett University in Danville, Va. She has directed and produced UNC-G's Opera Scenes and Summer Opera Scenes, and Le nozze di Figaro for the North Carolina Young Artists Project at Meredith College. Opera performances include UNC-G Opera Theatre, Greensboro Light Opera and Song, Theater A la Carte, Palm Beach Opera and Florida State Opera. Crupi is co-founder of the Carolina Vocal Arts Society in Greensboro, and is a founding board member of Vivace-Greensboro Symphony Young Professionals.
Jessica Davis: Science, High School Academic Program
She is a 2016 graduate of the University of North Carolina at Chapel Hill, with a Bachelor of Science in mathematics and communication studies. She was a research assistant in UNC's Joint Applied Mathematics and Marine Science Fluids Lab, and completed an independent study in network science for UNC Applied Mathematics. Davis was a group leader for Girls Talk Math, investigating mathematical concepts with high school girls during a two-week day camp.
Eric Eason: Directing, School of Filmmaking
His critically acclaimed first feature film, "Manito," which he wrote and directed, premiered at the Sundance Film Festival where it won a Special Jury Prize. It also won awards at South by Southwest and Tribeca. He also wrote and directed the feature films "Journey to the End of the Night," and "'Murica," currently in post production. As a writer, his credits include "Kings Higway" with Leonardo DiCaprio as executive producer, "Ready Player One," directed by Steven Spielberg and due out in 2018, and "A Better Life," which was named one of the Top 10 films of 2011 by the African American Film Critics Association and the National Board of Review. Eason has been a guest lecturer in film programs at State University of New York-Purchase, Columbia University, University of Buenos Aires and Miami International University. He has studied at Ohio University, and at Borough of Manhattan Community College in New York.
Toni Graves: Art History, High School Academic Program
She has three decades of teaching experience, including the Career Center High School for Winston-Salem/Forsyth County, Glenn High School, Winston-Salem State University, High Point University, Forsyth Technical Community College and the Sawtooth Center for Visual Art. She has a bachelor's degree in Interior Design and an M.F.A. in Painting and Sculpture from UNC-G.
Ashley Hall: Trumpet, School of Music
She performs as principal trumpet with Cincinnati Chamber Orchestra, solo cornet with the North Carolina Brass Band, and chamber musician with the Rodney Marsalis Philadelphia Big Brass. She's been a featured soloist with North Carolina Brass Band, Sheldon Theatre Brass Band, Poijat Finnish Brass Band, Cincinnati Chamber Orchestra, Rochester Symphony, Dayton Philharmonic, Miami Valley Symphony, EUROBRASS, Lima Symphony and the Northwest Florida Chamber Orchestra. Hall was an adjunct professor at St. Olaf College (Minn.) and the University of Dayton, a trumpet instructor at the Lutheran Summer Music Festival and a guest clinician at UNCSA, the University of North Carolina at Charlotte, St. Olaf College and Miami University of Ohio. She has a Bachelor of Music from the University of Cincinnati College-Conservatory of Music and an artist diploma from Longy School of Music at Bard College in Cambridge, Mass.
Calvin Jones: German, Division of Liberal Arts
Since 2008, he has held the title of professor emeritus from the University of South Alabama, where he taught German for 29 years. He also taught at Purdue University in Indianapolis and was a teaching assistant at UNC-Chapel Hill. Jones has a Ph.D. in German Literature from UNC-Chapel Hill, and a bachelor's degree from Davidson College. He was the recipient of a Fulbright Fellowship for study at the Ludwig-Maximilians-Universität in Munich. Jones' writing has been published in many journals, including the Columbia Encyclopedia of Modern Drama, the Encyclopedia of German Literature, and the South Atlantic Review. Since retiring from the University of South Alabama, he has resided in Winston-Salem, where his volunteer work includes the UNCSA Associates, voter registration drives and rides to the polls, RiverRun International Film Festival, and English as a Second Language tutoring for the YMCA Literacy Program.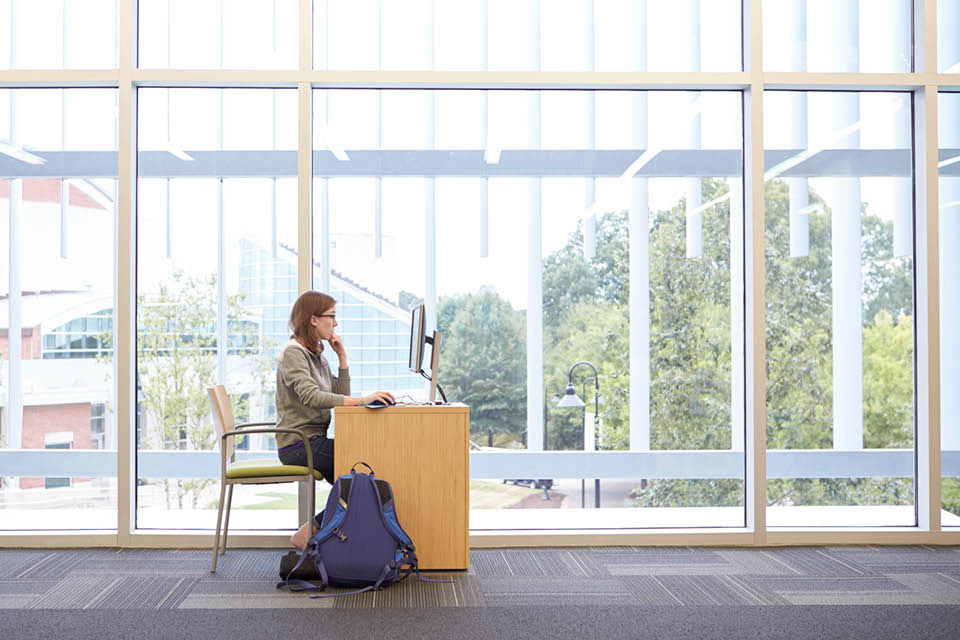 Kevin Jones: Creative Producing, School of Filmmaking
Jones, a founding member in the Film M.F.A. program, is a veteran studio executive, independent producer, manager and educator, comes to UNCSA from the American Film Institute Conservatory in Los Angeles, where he was named head of creative mentors in 2012. He's worked at The Ladd Company, Warner Brothers, Paramount Pictures and Columbia Pictures. His credits with studios include "Forrest Gump," "Coming to America," "Hunt for Red October," Spike Lee's "Get on the Bus," "Groundhog Day," "Money Train," "Multiplicity" and "The Net." As an independent film producer, his credits include "Duets," "Love and Sex" and "Cloudy with a Chance of Meatballs." He has a B.A. from Dartmouth College and an M.F.A. from the University of California at Riverside. He's been a visiting faculty member at UNCSA and also has taught at the University of California at Riverside.
Krisha Marcano: Dance, School of Drama
She is an educator, performer and entrepreneur with more than 20 years of professional experience. Marcano has led workshops across the United States for The Broadway Dance Collective and taught with Stage Door Connections in Boston, Dallas and Omaha, Neb. She has taught summer intensives for The Joffrey Balley School, Dance Theater of Harlem and the Fordham/Ailey Program. As a performer, she danced in the ensembles of Alvin Ailey American Dance Theater, The Martha Graham Dance Company and the Michael Mao Dance Company. She performed on Broadway in Motown the Musical, and in the show's first national tour. Additional Broadway appearances include The Color Purple, Sweet Charity, Aida and Fosse! Since 2011, she has been CEO and business consultant with KM Studios, teaching entrepreneurship and professional survival skills to artists. Marcano has an M.B.A. in Entrepreneurship from Kenney College and a B.F.A. in Dance from the State University of New York at Purchase.
Matthew Melchiorre: Stage Management, School of Design & Production
A visiting faculty member at UNCSA during the spring of 2015 and fall of 2014, Melchiorre is a theatre professional with 15 years of experience as a stage manager, assistant stage manager and production assistant for Broadway and off-Broadway productions, national tours, regional theatres, workshops and readings. He is stage manager for the national tour of Steve Martin and Martin Short …An Evening You'll Forget for the Rest of Your Life. This summer he was assistant stage manager for the New York City Center Encores! Series productions of Cabin in the Sky and Do I Hear a Waltz. Melchiorre has worked extensively with Westport Country Playhouse, Long Wharf Theatre Company and the Sundance Institute Theatre Program. While at UNCSA in 2015, he was stage manager for A Midsummer Night's Dream, a joint production of the School of Drama and the North Carolina Symphony. Melchiorre has a B.A. in Theatre from Fordham College at Lincoln Center in New York.
Darren Miller: Producing, School of Filmmaking
Miller joined the School of Filmmaking in January 2016 as a visiting faculty member. He co-founded Montage Media Group in 2008, where he heads the talent management, consulting, film and television divisions. For more than a decade he served as senior executive and producer for Paramount/Viacom, with credits including "The Eye;" "Mission Impossible" I, II and III; "Ask the Dust;" "Suspect Zero;" "Shattered Glass;" "Elizabethtown;" "The Last Samurai;" "Narc;" "Vanilla Sky;" "The Others;" and "Without Limits." He has a bachelor's degree magna cum laude in Business Administration from the University of San Diego.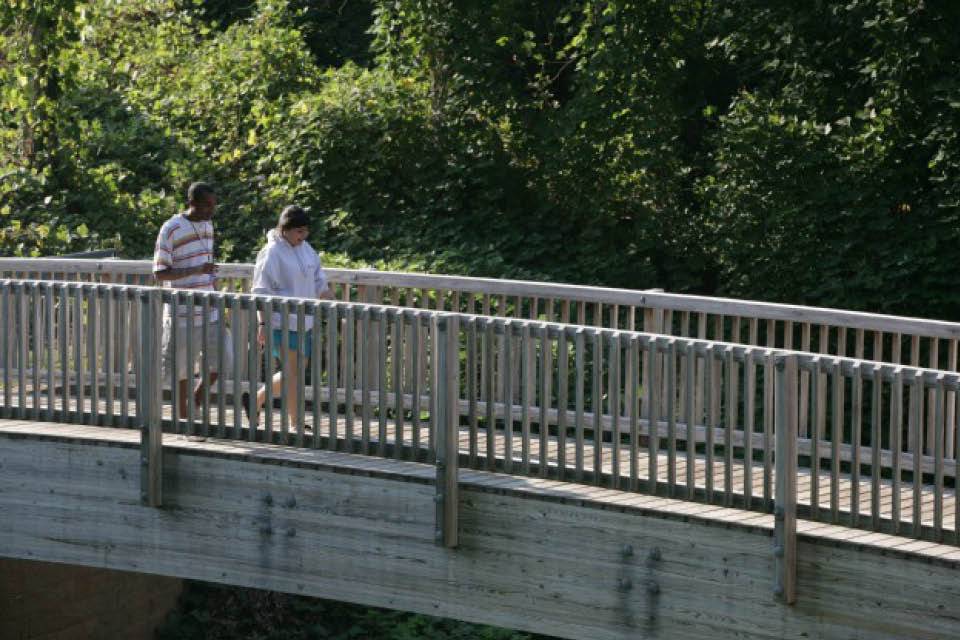 John Roberts: Editing and Sound Design, School of Filmmaking
His editing credits include the series "From Dusk to Dawn" for Netflix, "Sleepy Hollow" and "Glee" for FOX, ABC's "The Black Box" and "Mind Games" and television movies "Crazy, Sexy, Cool" for VH1 and "Mysteries of the Bermuda Triangle" for the History Channel. He studied in UNCSA's Film School and received a Bachelor of Arts, cum laude, from the University of North Carolina at Wilmington.
Michael Sharpe: Costume Design, School of Design & Production
An alumnus with a B.F.A. in Costume Design and a high school diploma from the Visual Arts Program, Sharpe also studied fashion design at Parsons School of Design in New York. He assisted designer Susan Hilferty on the Broadway, London, Chicago and Toronto productions of Wicked, directed and produced by alumnus Joe Mantello. He also assisted on the Broadway productions of Into the Woods and Jekyll & Hyde. As a designer, Sharpe's theatrical experience includes Creating Claire, Roger is Dead, A Walk in the Woods, Ctrl+Alt+Delete and Master Class for George Street Playhouse in New Brunswick, N.J.; White People for Starry Night LLC in New York; Sabina for Primary Stages in New York, and Someone Who'll Watch Over Me for Westport Country Playhouse in Conn. Design experience for film includes "Beautiful Child," "The Dig," and "The Frenchman." Design credits for television include "Marvel's Tiara" and "Marvel's Jessica Jones" for ABC, "Madame Secretary" for CBS, "Smash" for NBC and "John Adams" for HBO Films.
Kent Stephens: Acting and Directing, School of Drama
Previously, he conceived, designed and led the undergraduate theatre program at the University of Minnesota, where he was the recipient of the Distinguished Service Award from the College of Liberal Arts. He held guest artist teaching residencies at Cornell University, Emerson College and Carleton College. Stephens is the founding artistic director of Stage Force, a professional nonprofit theatre in Kittery, Maine. He was an artistic associate of Illusion Theatre in Minneapolis and interim artistic director of Alliance Theatre in Atlanta. He has been stage director of more than 175 productions for organizations including Alliance Theatre Company in Atlanta, Milwaukee Repertory Theatre, Children's Theatre Co. of Minneapolis, San Jose Repertory Theatre, Cincinnati Playhouse in the Park, Coconut Grove Playhouse in Miami, the Atlanta Symphony Orchestra, and Illusion Theatre, Cricket Theatre, Brass Tacks Theater and Mixed Blood Theatre, all in Minneapolis.
Gary Tieche, Screenwriting, School of Filmmaking
Tieche, a founding faculty member in the Film M.F.A. program, has been a professional screenwriter for more than 20 years, working in both film and television. His most recent project is adapting the hit Japanese television show "The Beautiful Neighbor," for USA Network with Dan Sackheim ("Game of Thrones" and "The Americans") attached to direct. He wrote the four-hour miniseries "Seven Deadly Sins" and also wrote for "Medium." He created and was executive producer for ABC's "MDs," which starred William Fichtner, Jane Lynch and Thomas Lennon. Tieche has sold several features and pilots including "Speaking of Sex" starring Bill Murray, Catherine O'Hara and James Spader and "Supreme Courtships" starring Leslie Odom and Kurtwood Smith. He is a graduate of the screenwriting program of the University of California at Los Angeles, where he taught in the M.F.A. directing program from 1998 to 2001.
Aaron Willey: Science, High School Academic Program
She has a Master of Science in Education, a Master of Science in Polymer and Fiber Science, and Bachelor of Science in Animal and Veterinary Science, all from Wake Forest University. Willey graduated with honors from NASA's Endeavor STEM Teaching program at Columbia University Teacher's College. She taught honors chemistry, chemistry, physical science and advanced placement environment science at Reagan High School in Pfafftown, and was the recipient of the 2012-13 Promise Award for the top new high school teacher in the district. She taught engineering for Project Lead the Way at the Career and Technology Center in Wiliamston, S.C., was a process engineer for Michelin Tire Corporation in Greenville, S.C., and research assistant for the Bioengineering and Material Science Departments at Clemson University in S.C.
Robert Young: Saxophone, School of Music
He previously taught in the Crane School of Music at the State University of New York at Potsdam, where he was assistant professor of saxophone. He has also taught at Wichita State University in Kansas, as well as Albion College, the University of Michigan and Ann Arbor School for the Performing Arts, all in Michigan. He has performed and recorded with PRISM Saxophone Quartet. Additional performance experience includes the Ke-nekt' Chamber Music Series at the State University of New York at Oswego and guest artist at the University of Missouri-Kansas City, the New England Saxophone Symposium and Assembly Saxophone Quartet, on the faculty of the Dakota Chamber Musical Festival, and as soloist with Crane Wind Ensemble at the Crane School of Music. Young has a Doctor of Musical Arts and a Master of Music from the University of Michigan and Bachelor of Music, cum laude, from the University of South Carolina. He is a member of the North American Saxophone Alliance and the College Music Society, and is a Selmer Performing Artist and D'Addario Performing Artist.
August 25, 2016