UNCSA announces recipients of 2017 Kenan Excellence Scholarships
The University of North Carolina School of the Arts has announced the annual recipients of the prestigious William R. Kenan, Jr. Excellence Scholarships, which pay for tuition, fees, room and board for four years of undergraduate study.
Recipients who will enter UNCSA this year are Josephine Greenwald, a cellist from Scottsdale, Ariz.; Sylvani Starchild-St. Clair, a dancer from Eugene, Ore.; and Kelly Simpson, a filmmaker from Anchorage, Alaska.
Josie, Sylvani and Kelly join a long list of student-artists who have distinguished themselves in the arts, academics and service to their communities.

Provost David English
"For more than a decade, the Kenan Excellence Scholarship program has honored some of the best and brightest young artists from across the nation," said Provost David English. "Josie, Sylvani and Kelly join a long list of student-artists who have distinguished themselves in the arts, academics and service to their communities. We are proud to welcome these three exceptional young women to UNCSA."
The William R. Kenan, Jr. Excellence Scholarship program was established in 2005 by the William R. Kenan, Jr. Charitable Trust and was endowed by the Trust in 2011 with a $6 million grant.
Criteria for the scholarship awards include the students' abilities in their arts discipline, capacity to lead and motivate, extracurricular achievement, grade point average, and SAT or ACT test scores.
About the recipients
Josephine (Josie) Greenwald plays in the Phoenix Youth Symphony, the West-Central Regional Orchestra and the Scottsdale Unified School District Honor Orchestra. She is the principal cellist in the Chaparral High School Symphonic Orchestra and has participated in the Green Mountain Chamber Music Festival and the Lamont School of Music Summer Academy. Greenwald ranked toward the top of her high school graduating class and has completed many honors and advanced placement courses. She tutors many students in mathematics, English and science from grades K-12 and has played an active role in student leadership and community service at her high school. She and some of her classmates were the first students to start a school chapter of the American Red Cross and she was president of her school's Veteran Heritage Project, interviewing U.S. veterans about their war experiences for the archives of the Library of Congress.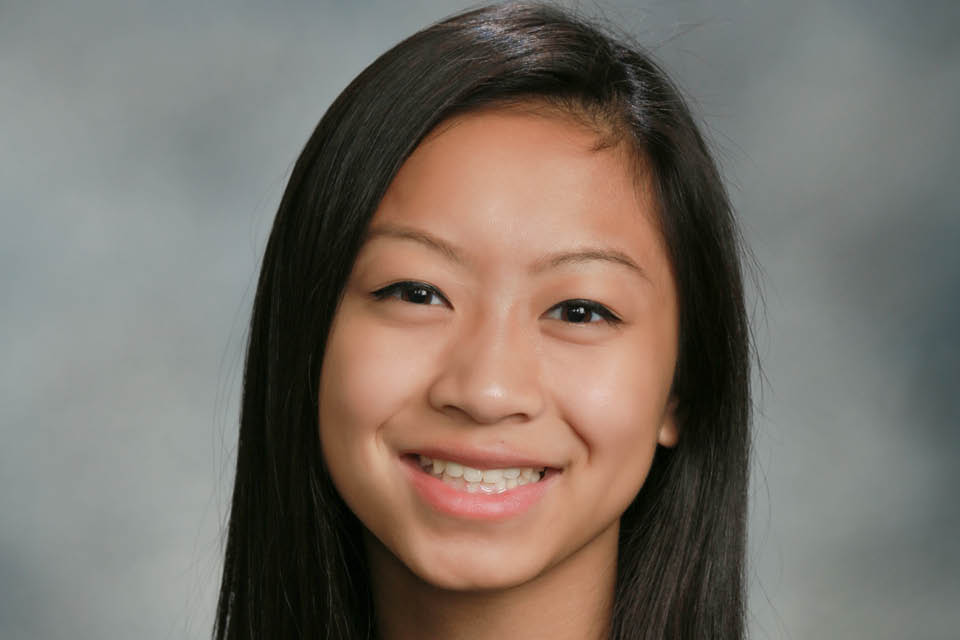 Greenwald will study in the School of Music with Brooks Whitehouse, who said, "She is a technically skilled young cellist with a disarming willingness to take interpretive chances. "Equally striking was her composure from the moment she entered the hall for the audition. She introduced herself to the committee in an easy and direct manner that immediately dispelled the usual formalities and stiffness of the audition format."
Greenwald wants to inspire others through the power of music. "In music, every day I get a little better, and I love that feeling of building," she said. "I focus on constructive criticism and work to improve my personal best."
As a volunteer with the Azure Family Concert Series, an organization that provides free concerts to families with children on the autism spectrum, Greenwald said "the joy on people's faces is a feeling like no other. I hope to use my musical talent to inspire others and create an atmosphere of joy and harmony."
Sylvani Starchild-St. Clair began her dance training at the age of three. She danced as one of the "friends" of Aurora at the age of 13 and has danced the roles of Snow in "Snow White and the Seven Dancing Dwarves," Odette/Odile and Cygnet in "Swan Lake" and the Sugar Plum Fairy in "The Nutcracker." She has studied contemporary dance and choreography, as well as tap and ballroom dancing. Starchild-St. Clair has participated in summer intensives at the Oregon Ballet Theatre, the Joffrey Ballet in Chicago, the Texas Ballet Theatre, and the Whitman Summer Dance Lab in Walla Walla, Wash.. She won a regional acting award and an Anthony Quinn Foundation Scholarship to attend the Joffrey Ballet's International Summer Dance Intensive.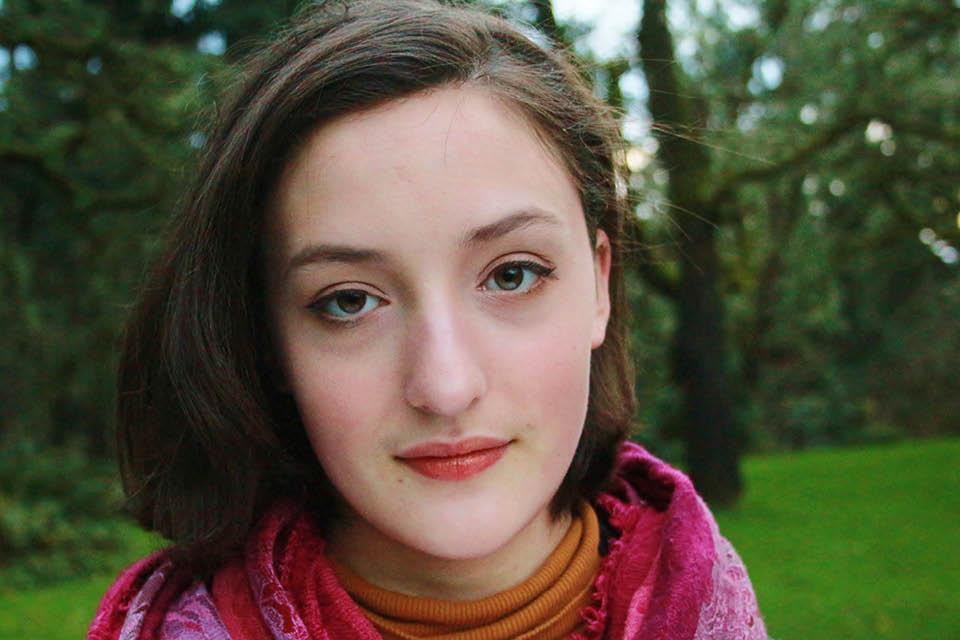 In addition to a solid academic background, Sylvani has been active in the music and theatre programs at Winston Churchill High School and South Eugene High School. She has studied piano and guitar and is a member of the Concert Choir at South Eugene High School. In 2016 she was a featured dancer in "Spring Awakening" at South Eugene High School. She is also the founder of the Christmas Carol Project, collecting warm clothing, candy, and other presents to bring Santa to the homeless in Eugene.
Brenda Daniels, Associate Dean of the School of Dance, says Starchild-St. Clair "radiates joy and beauty in her dancing. She was unusually mature, focused and disciplined in class -- exhibiting traits that professional dancers must have in order to succeed and flourish."
Starchild-St. Clair says her "ultimate mission as a dancer and choreographer is to give voice to the callings of the heart, to the things that simply cannot be said with words, to have audiences feel they are heard and understood, and to be heard and understood myself."
Kelly Simpson plans to study directing and screenwriting in the UNCSA School of Filmmaking. She has worked at KTVA News Studios and for Tommy's Dog Film Production Company in Anchorage, Alaska. She has written several screenplays and produced several digital short films at the King Career Center. Her work was recognized in the Two Oceans Student Film Festival in Anchorage, where she was a finalist. She works in a number of media, including photography, painting, piano, podcasting, sketching and songwriting. In her senior year of high school she created a multimedia meditation on various concepts of the American Dream, which she identifies as a key thematic concern in her work.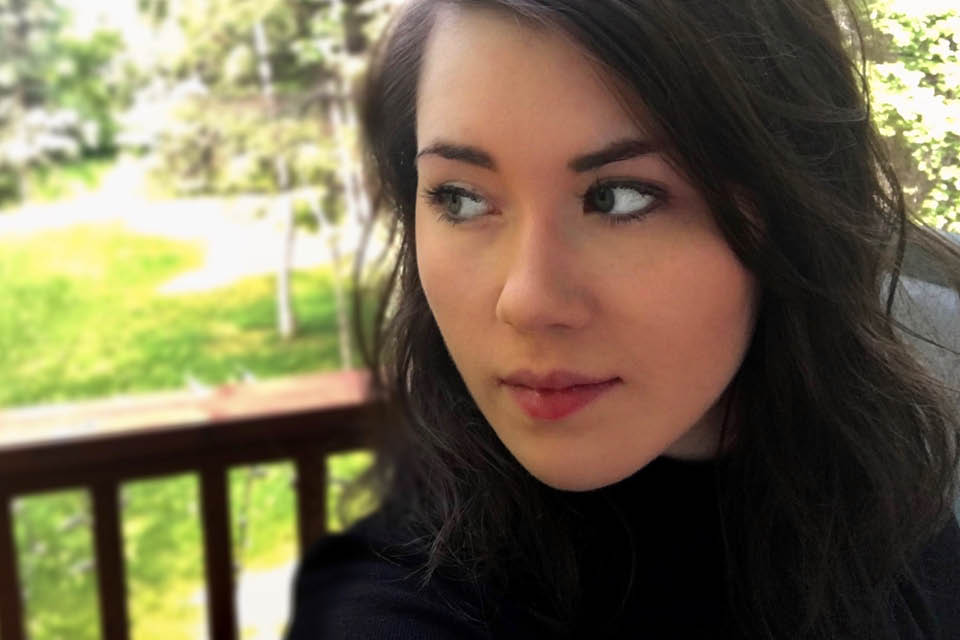 A model student, Simpson was involved in both theatre and music in high school, edited the school newspaper and participated in the Model United Nations, where she was recognized as the best delegate. She says she is "fascinated by what preoccupies our culture---things like fame, youth, violence and vulnerability and how these affect the fabric of our daily lives. What we value as a society forms our identity as Americans. Through my art I seek to understand my own values and how they influence my identity as an artist, and therefore my perspective on the world."
Henry Grillo, Associate Dean of Film, notes that their interview team described Kelly as "remarkable and artistic" as well as "poised, focused, thoughtful and well-spoken" with all of the skills needed to become a fine storyteller.
She attended the Polaris K-12 school, which encourages self-direction in education, creativity and community.