Fire Safety
In case of fire: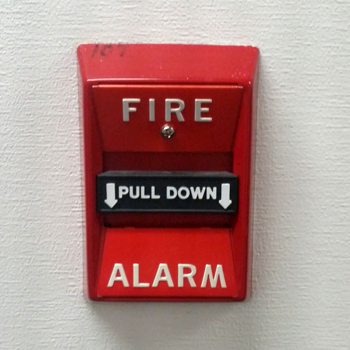 Manually activate the fire alarm by pulling the nearest pull station.
Immediately evacuate the building using stairways, never elevators.
If possible, close windows and doors behind you as you evacuate.
Call UNCSA Department of Police & Public Safety at "55" from campus phone, 336-770-3362 from cell phones, or City dispatch at "911."
If caught in smoke - stay low, cover nose with cloth, and crawl to exit.
Render assistance to persons in need.
Extinguish the fire if trained, and it's safe.
Go to evacuation area at least 50 feet from building.
Tell responding emergency personnel immediately if someone is still in the building
Do not re-enter the building until authorized by emergency personnel.
Operate the fire extinguisher using the P.A.S.S. technique:
Pull safety pin from handle.
Aim at base of fire.
Squeeze the trigger handle to release the extinguishing agent.
Sweep from side to side at base of fire.