Harp Faculty
Harp Faculty
Jacquelyn Bartlett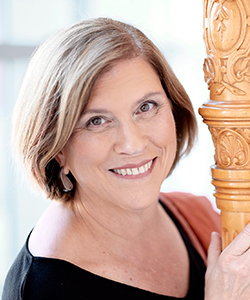 A champion of chamber music, Jacquelyn Bartlett has worked with some of this generation's most well known composers such as Aaron Copeland, George Crumb, Alberto Ginastera, Dan Locklair, George Rochberg and John Rutter and she continues to bring new compositions to the concert stage as a soloist and chamber musician. Ms. Bartlett is a founding member of Fire Pink Trio and a long time member of Mallarme Chamber Players. For ten years, she was the Founder and Artistic Director of SummerMusic in Blowing Rock, N.C. and Music at St John's in Valle Crucis, N.C. She has written and published articles in professional journals, has edited music for publication and is a recorded artist on the Albany, Capstone and Naxos labels. Her recent world premiere recording of Dan Locklair's Concerto for Harp and Orchestra with the Slovak Radio Symphony Orchestra was released by Naxos and has received high, critical praise.
Ms. Bartlett is much sought-after as a teacher, chamber music coach and presenter for master classes and seminars. Her students have garnered top prizes at international and national competitions, and have been featured in Europe at the World Harp Congress and on Christopher O'Reilly's National Public Radio show, "From the Top".
Maria Luisa Rayan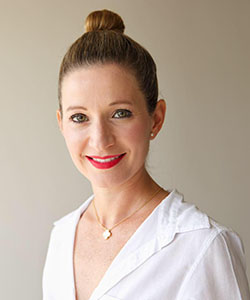 Described by the New York Concert Review as "clearly an extremely talented, accomplished, experienced performer who can keep an audience listening with rapt attention," Rayan has been performing all over the globe for the past twenty years, bringing to audiences a sense of musicianship and poetry in her playing. A consistent prizewinner at competitions internationally, Rayan was awarded the Silver Medal at the USA International Harp Competition in both 1998 and 2001.
Since making her first international appearance at the age of eleven in a concert organized by UNICEF at the World Economic Forum in Davos, Switzerland, Rayan has come to be recognized as one of today's highly sought-after harpists as a recitalist, chamber musician, soloist with orchestra, teacher and arranger of music for the harp. Rayan has performed in major venues around the world, including Carnegie Hall, Libby Gardner Hall, Geary Theatre, Chicago Cultural Center, Lyon & Healy Hall, Muziekgebouw in Amsterdam, National Concert Hall in Dublin, Royal Academy of Music in London, University of Adelaide, National Centre for the Performing Arts in Beijing, Seoul Arts Center in Korea, Mariinsky Theatre in St. Petersburg, Russia, Teatro Colón in Buenos Aires and Teatro Mayor Julio Mario Santo Domingo in Bogotá.
Besides her busy concert schedule, Rayan has a strong passion for teaching. She has taught masterclasses at the Curtis Institute, Shanghai Conservatory of Music, National University in Bogotá, the Royal Academy of Music in London and Cardiff and Mariinsky Theatre. She is founder and artistic director of the Hong Kong Harpy Summer Academy, co-director of the Korea International Harp Competition and Festival, and co-director of the International Harp Academy in Argentina. Rayan has recorded two CDs, "Latin Fire" and "From Bach to Piazzolla."