Voice Faculty
Voice Faculty
Amanda Moody-Schumpert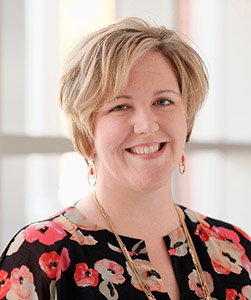 Soprano Amanda Moody-Schumpert has had the priviledge of directing Summer Voice since 2013. The combination of her love of singing and stagecraft with her passion for working with young singers drives the creativity behind Summer Voice.
Earning her post-graduate degree in Opera Performance from the UNCSA A.J. Fletcher Opera Institute, as well as her bachelor and masters degrees from Westminster Choir College, Amanda has enjoyed performing both locally and with companies throughout the US.
---
Elizabeth Pacheco Rose
Lyric soprano Elizabeth Pacheco Rose possesses an alluring stage presence with dramatic flexibility, whether singing a Mimi, Pamina or Mélisande; she captures the essence of each role. Her repertoire encompasses a wide range of works from Baroque to Contemporary. With a warm, radiant and richly expressive voice, she excels on the operatic stage, as well as in concert and recital venues.
---
John Mark Swink
A 1993 graduate of UNCSA with a Masters in Opera Performance, John Mark went on to perform leading roles with Piedmont Opera, Charlotte Opera, Des Moines Metro Opera, Kentucky Opera and Pamiro Opera companies. After moving to New York, he focused his career in musical theater working in regional houses, concert halls, cruise ships, and national tours. His career took him to many countries on four continents. After retiring from a performance career, John Mark returned to North Carolina where he spent two years as a voice teacher at High Point University and three year teaching theater at Parkland High School in Winston-Salem, an arts magnet school. John Mark continues his love of theater and singing through his musical theater class and work at Summer Voice. His goal is to synthesize beautiful, healthy singing with intelligent, dramatic intentions so that artists and audiences alike will be inspired by the incredible works of our greatest composers.
---
Norris Norwood
Pianist Norris Norwood has established a career nationally and internationally in a wide range of venues as soloist, chamber musician and collaborator. He has been guest artist with The London International Choral Festival, playing concerts in Westminster Central Hall and, as organist, playing services at Southwark and Exeter Cathedrals. In addition to chamber music appearances throughout the southeastern US and festivals in New York and Michigan, he has performed locally with both the Winston-Salem and Greensboro Symphonies, Piedmont Opera and Bel Canto Company.
For 19 years he was a member of the Wake Forest Baptist Health's Arts for Life Committee which advocated for arts in healing, co-founding Healing Voices which produced live performances of music in patient areas, as well as programming and performing annual concerts with the WFBH Chorale.
Mr. Norwood is currently the Professor of Piano at Guilford College and is also collaborative pianist with UNCSA, Wake Forest University and the Piedmont Chamber Singers.
He received his B.M. in Piano Performance from and pursued further graduate studies from the University of North Carolina School of the Arts.
---
Robert Rocco
Robert Rocco, pianist and harpsichordist, is a native of western Pennsylvania, where he began piano studies with his mother at age five. He holds degrees in music performance from Carnegie Mellon and Yale University and was cited for achievement in solfège and music theory. Further studies have taken him to the American Conservatory in Fontainebleau and the Salzburg Mozarteum, where he earned certificates in chamber music and German Lieder accompanying. Currently on the faculty at UNC School of the Arts, he also serves as collaborative pianist and instructor of French diction at the American Institute of Musical Studies in Graz, Austria, and is Director of Music at Beck's Baptist Church in Winston-Salem. In addition, he is an avid ballroom dancer.