International Chamber Music Academy of Southern Germany
Summer Music
Chamber Music Academy of Southern Germany
The International Chamber Music Academy of Southern Germany is a new training and performance festival for highly gifted young musicians from UNCSA and throughout the world, created in partnership with the Landesakademie in Ochsenhausen, Germany. For two weeks each July, the academy takes place in the idyllic former convent Ochsenhausen of Baden-Wuerttemberg amongst the historic castles, medieval villages, and scenic mountains of Southern Germany. Academy faculty consist of internationally known artists and professors who will teach individual lessons and coach student ensembles.
The 2023 Academy will run from July 8 - July 18, 2023. The total cost for students is 870€, which includes tuition, admittance to all concerts and events, and room and board. We will accept students of violin, viola, cello, double bass, clarinet, bassoon, horn and piano. More information and registration will be available soon.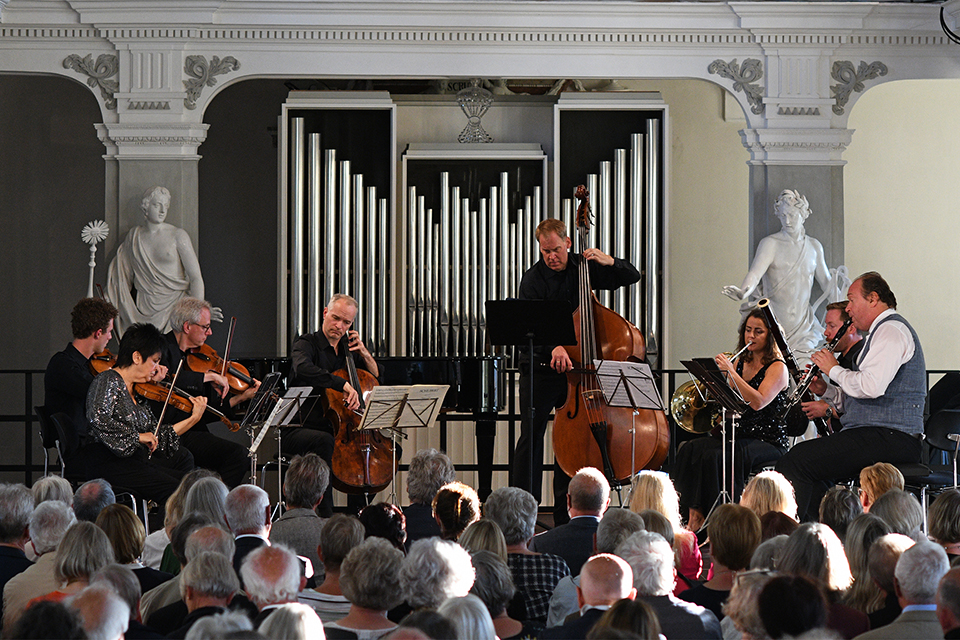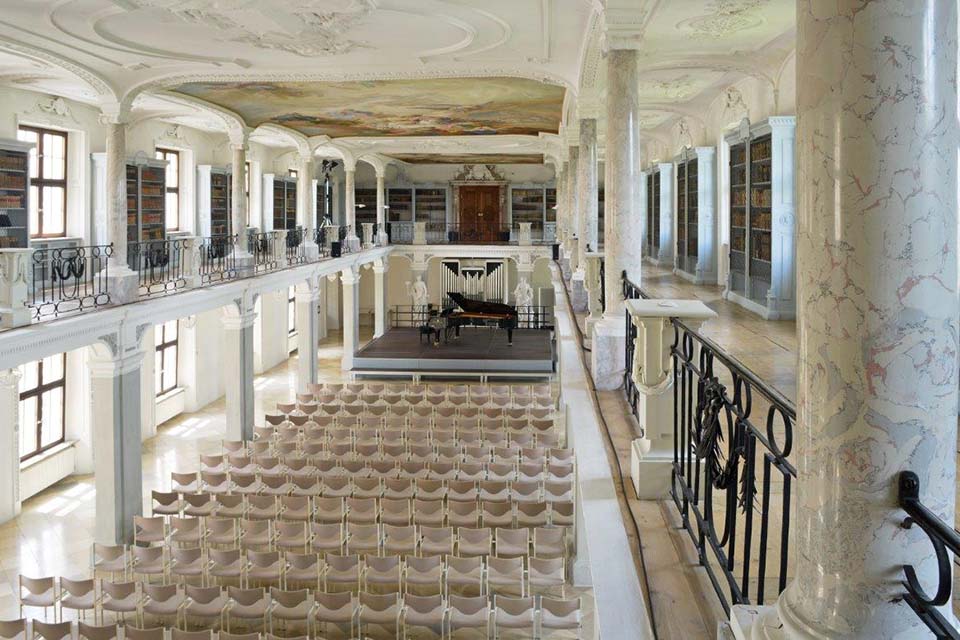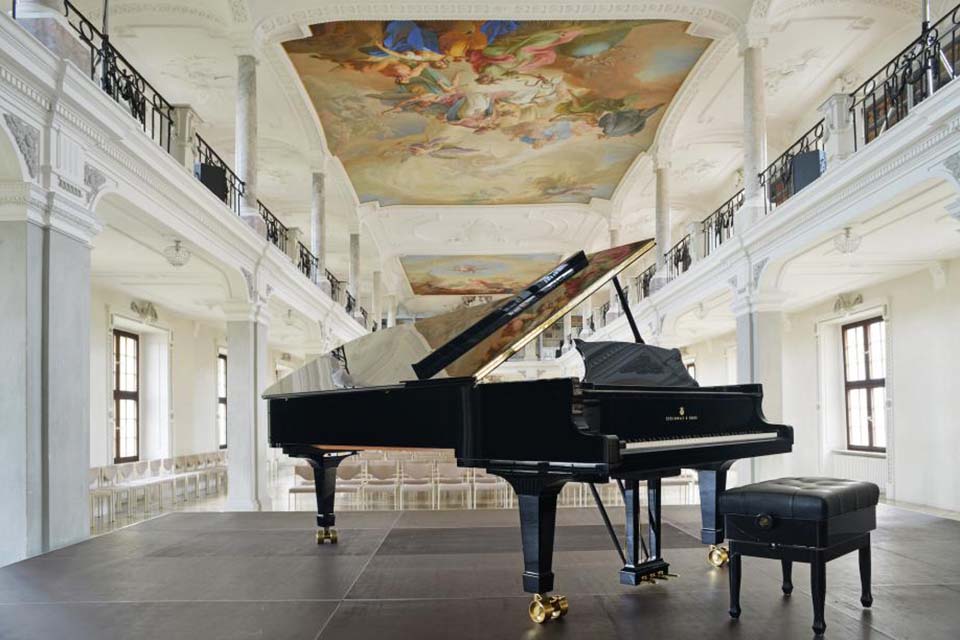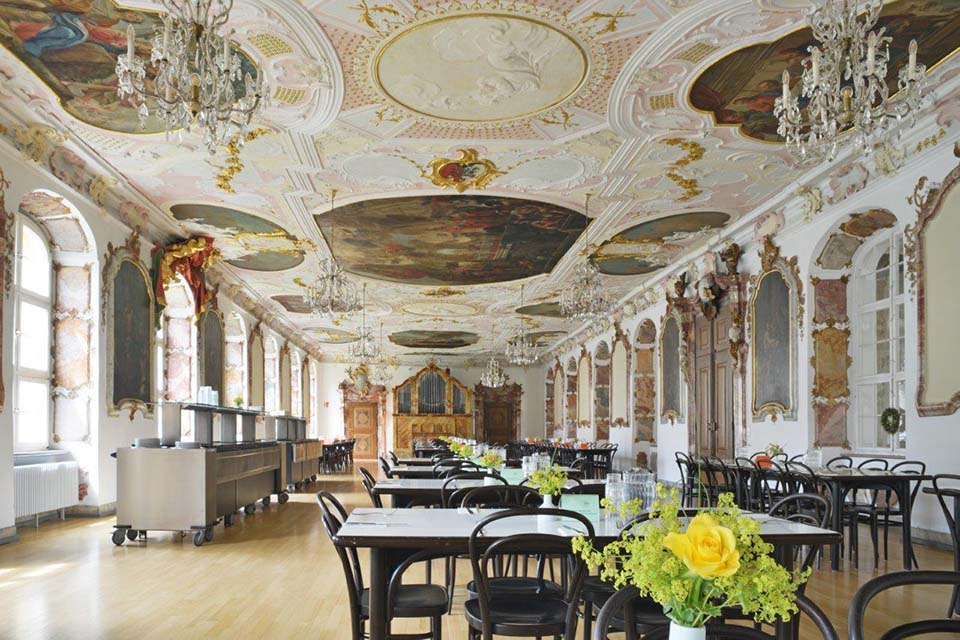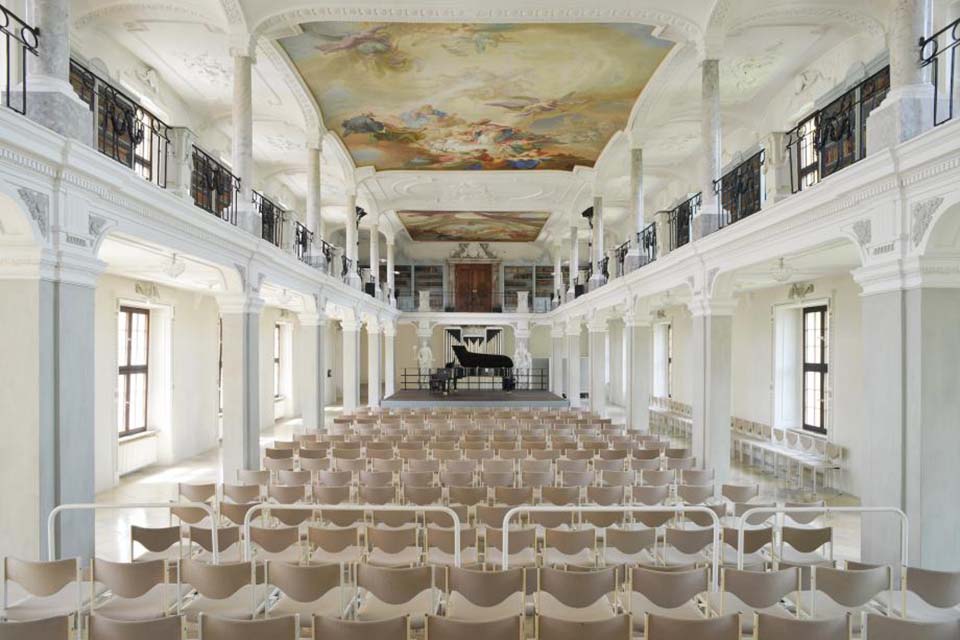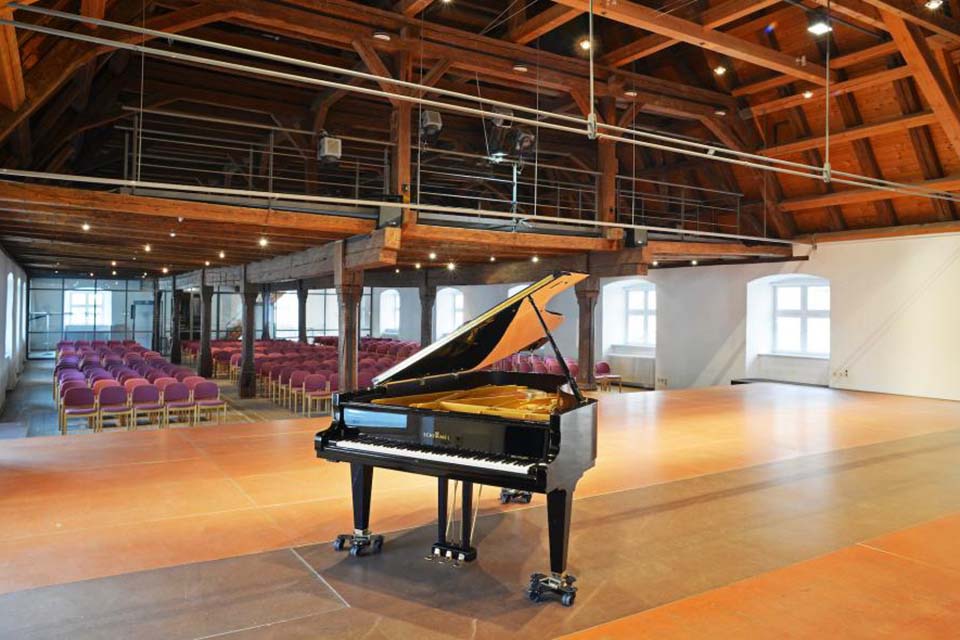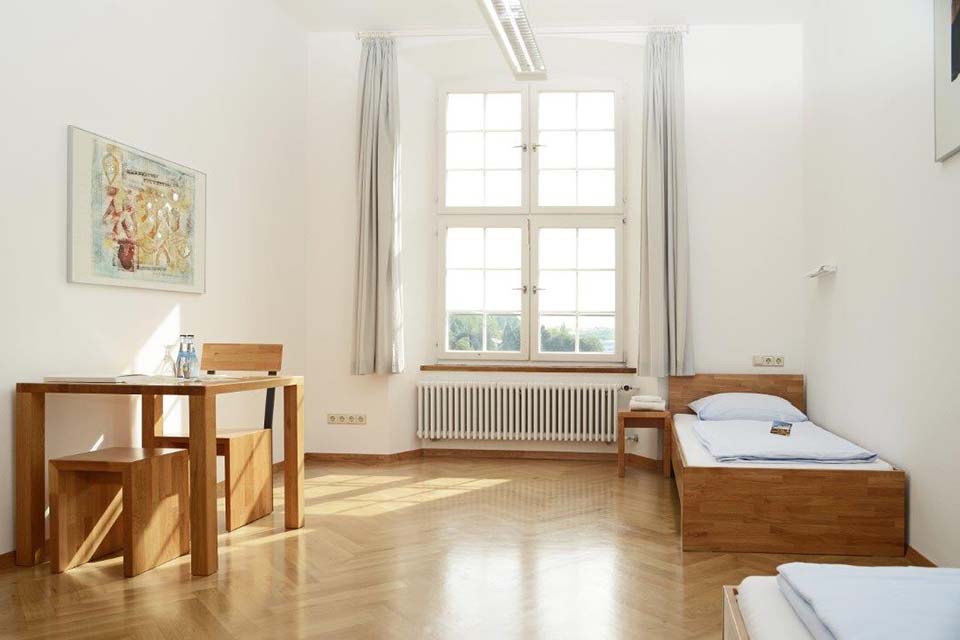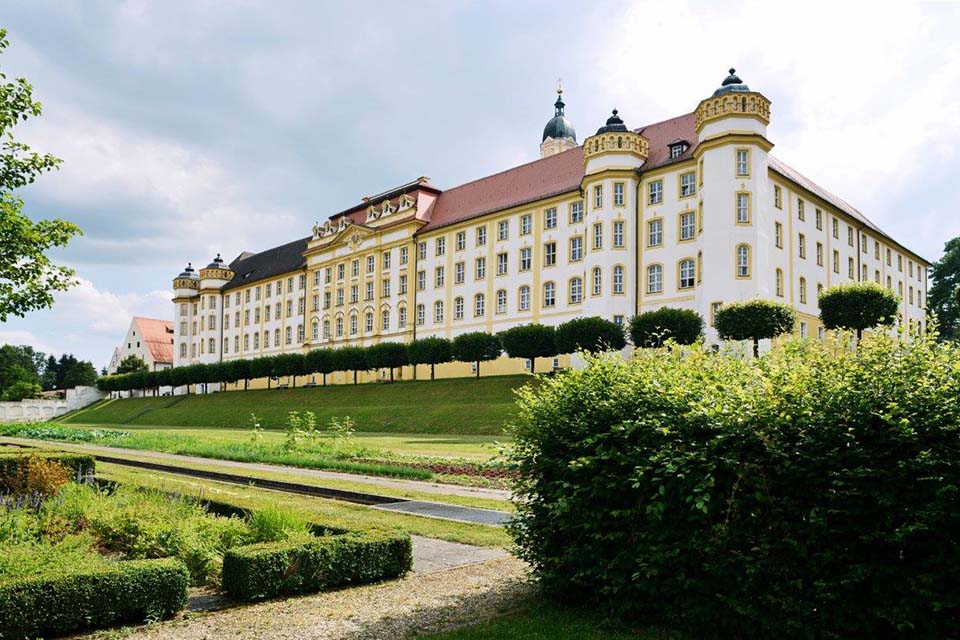 The mission of the academy and this partnership is to offer a transformational experience for students and to bring artists from Europe and America together to instigate change in the world of music, while drawing on and respecting its great traditions. The work of the academy will culminate with student and faculty concerts, public workshops, and master classes in Ochsenhausen, as well as in various concert venues throughout Southern Germany.
Program Faculty
Ida Bieler, violin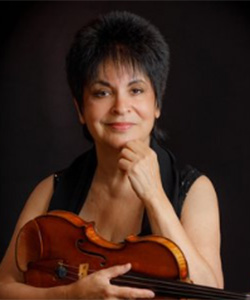 Ida Bieler has set a standard in the course of her unusual career as a musician of extraordinary scope. An alumna of the UNCSA School of Music, The Juilliard School and the Cologne University of Music, Bieler joined the faculty of UNCSA in 2013, where she was subsequently named artistic director of the school's Chrysalis Chamber Music Institute when it was formed in 2015.
She has won prestigious music competitions on three continents, been a regular performer in major music capitals and festivals throughout the world, recorded for radio and television on five continents and appeared with leading international orchestras worldwide. Bieler was a member of Germany's legendary Melos String Quartet from 1993 until the quartet's retirement from the concert stage in 2005, and was one of the first women to win a concertmaster position in a major European orchestra, serving from 1983 to 1988 as concertmaster of the "Gürzenich Orchester" Symphony and Opera Orchestra of Cologne.
Her CD catalogue boasts an exceptionally wide and stylistically varied range of solo and chamber music repertoire. Awards have included the Cannes Classical Award, Echo Klassik Preis, Fono Forum Stern des Monats, Repertoire "10" and the Strad's "Chamber Music Selection of the Month." One of the most sought-after teachers today, Bieler leads masterclasses worldwide and is professor at the Robert Schumann Hochschule Düsseldorf, the Kunstuniversit t Graz and the University of the North Carolina School of the Arts. Bieler is the creator and director of the Vivaldi Project, a teacher training program and initiative in both the Robert Schumann Hochschule and UNCSA aimed at educating underprivileged children, which received Germany's coveted educational prize, "Ideen für die Bildungsrepublik" in 2011.
François Benda, clarinet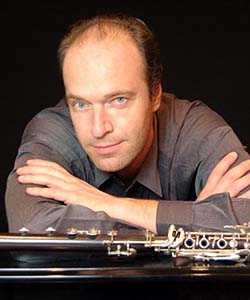 François Benda is a clarinet soloist and a professor at Berlin's Universität der Künste and Basel's Hochschule für Musik. Benda's international career began in 1988, when he debuted as a clarinet soloist at Zurich's prestigious concert venue Tonhalle and at the Victoria Hall in Geneva.
In 1991, Benda was awarded the Premio internationale per le Arti dello Spettaccolo in Rome. Today, Benda performs at all the important music venues (Berlin's Philharmonie, the Musikverein in Vienna, Concertgebouw Amsterdam, Wigmore Hall London, the Tonhalle in Zurich) and appears as clarinet soloist with all leading orchestras. His comprehensive discography (for ECM, Fono, Pantheon, EPU, Hänssler und Genuin) includes the clarinet concertos by Nielsen, Debussy, Busoni, and Rossini as well as most recently albums with the complete Schumann works and complete Brahms works. In addition to his solo career, Benda is one of the most highly sought after professors of clarinet. He teaches at the University of Arts in Berlin and the Hochschule für Musik der Stadt Basel, Switzerland.
Konrad Elser, piano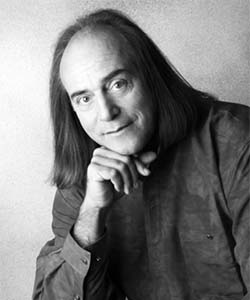 Born in Schwäbisch Gmünd, pianist Konrad Elser studied at the Musikhochschule in Stuttgart with Professors Paul Buck, Andrzej Jasinski and Oleg Maisenberg, who gave him his assistantship while he was still a student. Elser was a student of Martha Argerich in Geneva and attended master classes with Lew Vlasenko, Jörg Demus and Nikita Magaloff, among others.
Elser has received prizes and awards at numerous competitions. In 1982 he was awarded the bronze medal at the International Music Competition in Geneva. In 1984 he was a prizewinner at the German Music Competition in Bonn, in 1985 he won first prize at the Concours International de Piano in Epinal, and in 1987 and 1989 prizes followed at the Busoni Competition in Bozen and at the International Schubert Competition in Dortmund.
His concert activities as a soloist and chamber music partner have taken Elser across Europe, South America, China and Japan. For many years he gave concerts with the 'Melos Quartet', with well-known artists such as David Geringas, Ida Bieler, Thomas Brandis, the tenor James Wagner, the Lotus Quartet, the Cuarteto Casals and the Trio di clarone with Sabine Meyer.
After teaching at the University of Music in Stuttgart and the University for Church Music in Esslingen, Elser accepted a call to the University of Music in Lübeck in 1992, where he trains young pianists as a professor for piano and chamber music.
Christoph Eß, french horn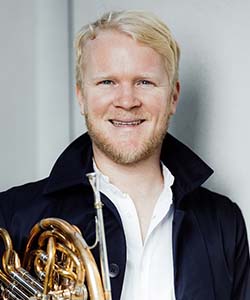 Today, Christoph Eß is considered one of the leading horn players of his generation. He was a prize-winner in the ARD Competition in Munich and the Richard Strauss Competition, among others, and in 2007, he won the world-renowned Prague Spring Competition, with seven special prizes. As a soloist he performed with the Bavarian Radio Symphony Orchestra, Bamberg Symphony and Zurich Tonhalle Orchestras. He also plays chamber music, as instigator of german hornsound, the highly successful horn quartet founded in 2010, as well as with partners such as Christian Zacharias, Andreas Scholl, the Fauré Quartet, the Quatuor Ébène, Boris Kusnezow and Viviane Hagner. From 2005 to 2006 he was employed as third horn of the Bavarian Radio Symphony Orchestra. In 2007 he was solo horn in the Essen Philharmonic. Since the 2007/2008 season he has had a permanent post as solo horn of the Bamberg Symphony.
In the winter of 2017 he accepted an invitation to be Professor of Horn at the Lübeck Academy of Music. That same season, Eß was also Artist in Residence at the Neubrandenburg Philharmonic, and, along with the Essen Folkwang Chamber Orchestra, he recorded all of Wolfgang Amadeus Mozart's horn concertos for the Genuin Classics label.
Sascha Frömbling, viola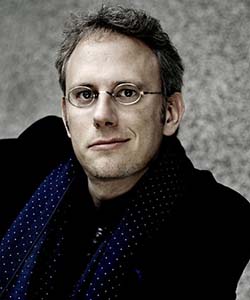 Sascha Frömbling is the violist of the Fauré Quartet and teaches viola at the Universität der Künste Berlin. As a soloist he has worked with conductors such as Kristjan Järvi and Alondra de la Parra, and with the Duisburg Philharmonic, Hofer Symphoniker and the MDR Symphony Orchestra. Other partners in various projects in recent years have included the NDR Big Band, the David Orlowsky Trio and the King Singers, but also musicians such as Martha Argerich, Annette Dasch, the Danish String Quartet and actors such as Katja Riemann, Sky du Mont and Dominque Horwitz.
Frömbling is a founding member of the Fauré Quartet, which enjoys an excellent reputation worldwide as one of the outstanding chamber music ensembles and celebrated its 25th anniversary in 2020. The piano quartet has made guest appearances at the Konzerthaus Berlin, the Concertgebouw Amsterdam, the Wigmore Hall London, the Palau de la Música Barcelona, ​​the Alte Oper Frankfurt, the Stuttgart Liederhalle, and also in Tokyo, Los Angeles and Mexico City as well as at the festivals in Heidelberg, Schwetzingen, Rheingau, Schleswig-Holstein and Mecklenburg-West Pomerania.
The Fauré Quartet has received numerous awards - including multiple Echo Klassik, Brahms Prize, German Music Competition, Parkhouse Award London. CD recordings are available from Deutsche Grammophon, Sony and Berlin Classics.

Konstantin Heidrich, cello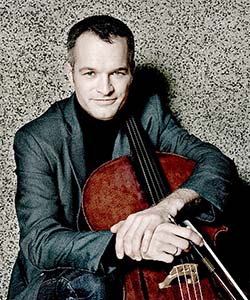 Konstantin Heidrich is the cellist of the Faure String Quartet and holds a professorship of cello at Universität der Künste Berlin in Germany. Performing in concerts as a soloist brought him to work with renowned orchestras and conductors such as Andrea Marcon and Kristjan Järvi. He has worked as principal cellist in Rundfunksinfonie-Orchester Berlin and Kammerakademie Potsdam. His students are international prize winners and Heidrich continues to give master classes in Germany, Norway, Singapore, Italy and Brazil.
Saxton Rose, bassoon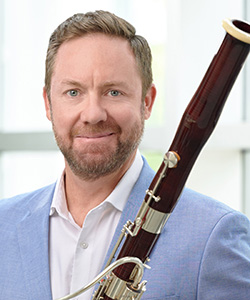 Saxton Rose is principal bassoonist of the Winston-Salem Symphony and a member of the acclaimed New York-based wind quintet Zéphyros Winds. He was principal bassoonist of the Puerto Rico Symphony Orchestra from 2003 to 2008 and has appeared as guest principal bassoonist with the Mahler Chamber Orchestra and Orchestra of St. Luke's. A frequent concerto soloist, recent engagements include appearances with the National Symphony of Colombia, National Symphony of Panamá, Orquesta Filarmónica de Boca del Río (Mexico), Puerto Rico Symphony, and the West Point Band. Formerly Professor of Bassoon at the University of North Carolina School of the Arts, he is now Dean of the School of Music and director of the contemporary music ensemble. Rose graduated with highest honors from the class of Stefano Canuti at the Conservatorio "Agostino Steffani" in Castelfranco-Veneto, Italy and studied with William Winstead at Cincinnati College-Conservatory of Music.
Paul Sharpe, double bass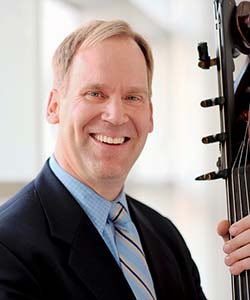 Paul Sharpe is the Professor of Double Bass and an assistant dean at UNCSA. He has performed in recital at prestigious music festivals and venues all over the world – including Germany (Villa Musica), Italy (Orfeo), France (Bass2008), Poland (World Bass Festival), Brazil (Bass Encounter), Virginia's Garth Newel Chamber Institute and Alaska (Anchorage Chamber Music Festival and Fairbanks Summer Arts Festival).
As soloist he has performed with the orchestras of Winston-Salem, Boise, Theatro Sao Pedro (Porto Allegre, Brazil), Fairbanks Summer Arts Festival, Lubbock, Dallas Chamber and Aspen Young Artists. His work as a member of the unique cello-bass duo, Low and Lower has pushed him from the traditional role of a classical double bassist into singing, acting, composing, arranging and more. Sharpe serves as Principal Bass of the Winston-Salem Symphony, is a frequent guest principal and assistant principal bass of Charleston (South Carolina) Symphony and a bassist with Arizona MusicFest.