Strings Faculty
Faculty
Ida Bieler

Launched into recognition by winning international competitions on three continents, Ida Bieler has since been a regular performer in major music capitals throughout the world, recording for radio and television on five continents and appearing with leading international orchestras.
Her artistic focus and repertoire stretches from the Baroque to contemporary composition. In 1988, she accepted a full professorship at Frankfurt's Hochschule für Musik und Darstellende Kunst and in 1993 received the appointment of Full Professor at the Robert Schumann Hochschule Düsseldorf. From 2005-2007, she was Visiting Professor at the Guildhall School of Music and Drama in London, and is currently Guest Professor at the Universität für Musik und Darstellende Kunst Graz, Austria.
Since 2013 she has been a member of the string faculty at UNCSA. In 2015 she became the Artistic Director of UNCSA's Chrysalis Chamber Music Institute.
---
Ulrich Eichenauer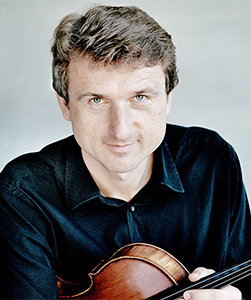 Ulrich Eichenauer is the Associate Professor of Viola in the UNCSA School of Music. He is active as a soloist and chamber musician at major concert venues and festivals in the United States, Western Europe, Asia and South America. For five years he was principal violist with the Dresden (Germany) Philharmonic Orchestra, touring Europe, North and South America and Japan. He performed with the Mendelssohn String Quartet for six years, touring extensively in the U.S. and Europe. He trained as an undergraduate, graduate and post-graduate at Musikhochschule Detmold in Germany and has taught previously at Harvard as part of the Blodgett Quartet Residency, the Arts University of Bern and the Menuhin Academy (Switzerland) and various other schools abroad. He has offered viola master classes in the U.S., Europe and Asia.
---
Christian Howes

Since 2011, performer, educator and composer Christian Howes was voted #1 in the Downbeat Critics Poll ("Rising Stars/Violin"), named among the top three jazz violinists in the JazzTimes critics poll, and nominated for Violinist of the Year by the Jazz Journalist Association. He received the Residency Partner Award through Chamber Music America for residencies in school orchestras, earned a USArtists grant through the Mid Atlantic Arts Foundation, and was invited by the U.S. State department to teach and perform as a cultural ambassador in Ukraine and Montenegro. His 2013 release on Resonance Records, "Southern Exposure" earned recognition in the New York Times, Wall Street Journal, Downbeat, Jazz Times, as well as a six-night run at Lincoln Center. His 2015 release, "American Spirit" was named among the Best Jazz Albums of 2015″ by the Huffington Post. Howes is the founder of "Creative Strings", a 501(c)(3) non-profit organization with a mission to expand music education through the creation of online curriculum, an annual summer conference, and dozens of visits to schools annually teaching improvisation, contemporary styles, and related subjects. He endorses Yamaha violins and D'Addario strings.
---
Janet Orenstein

Janet Orenstein's style of teaching reflects a heartfelt desire to help students learn and grow to their fullest potential. She works with students to develop a solid technique in the fundamentals of playing the violin, and exposes them to a variety of musical styles and interpretations. She encourages students to develop support networks among themselves, to collaborate in solving problems they encounter in their practicing and to never stop asking questions. She sets manageable goals and helps students to understand the practicality of consistent practice. She feels there is no improvement too small to be recognized and praised.
---
Brooks Whitehouse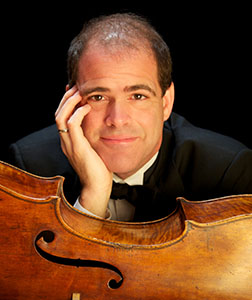 Brooks Whitehouse is outgoing, enthusiastic and direct in his teaching, and he seeks to engage his students in a closely guided self-discovery of the art of cello playing. A performing artist must love not only the finished product of fine playing, but also the process of technique building and interpretation, he says. His enthusiasm for this process is infectious, and he combines the technical tools of audio and video recording with dynamic imagery, good humor and carefully sequenced studies and repertoire to empower his students in their journey to excellence.