UNCSA 2015-2016 Highlights
It's that time again. A time for celebration and a time for reflection. Another school year is coming to a close this month as we say farewell and good luck to the Class of 2016. Here are some of our favorite highlights from beginning to end of the 2015-2016 school year.
1. Climbing the Ranks
The School of Drama is ranked No. 6 in the world and the School of Filmmaking ranks No. 14 in the country, according to The Hollywood Reporter. UNCSA was ranked No. 38 on Money magazine's annual list of 736 best colleges.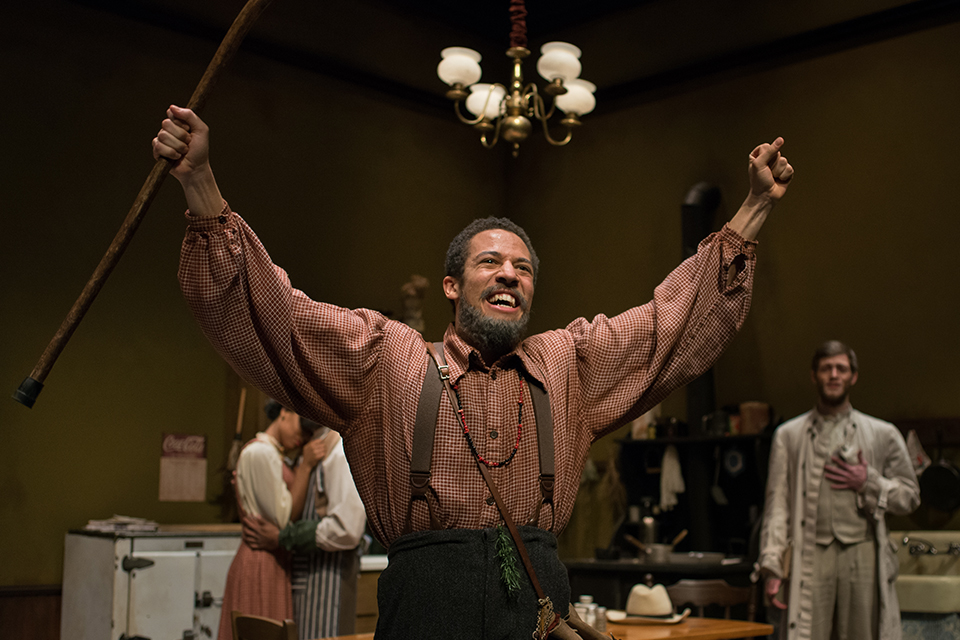 2. A New Chancellor
On September 25, Lindsay Bierman was formally installed as the eighth chancellor of UNCSA, delivering a memorable installation address.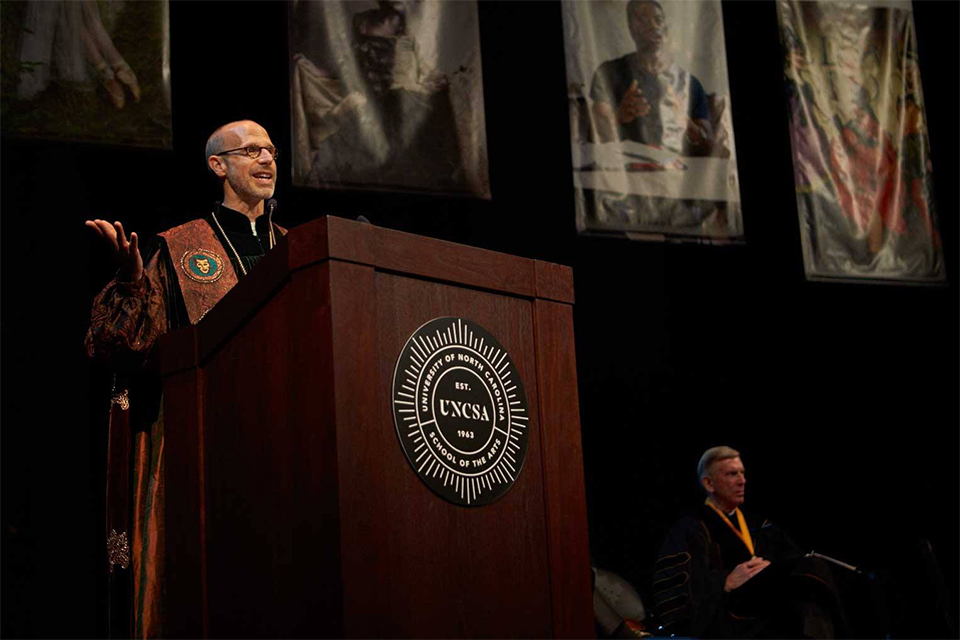 3. An Arts Community
The Thomas S. Kenan Institute for the Arts at UNCSA is working with other local organizations to pilot a Community Innovation Lab together. The project recently received a $1.5 million grant.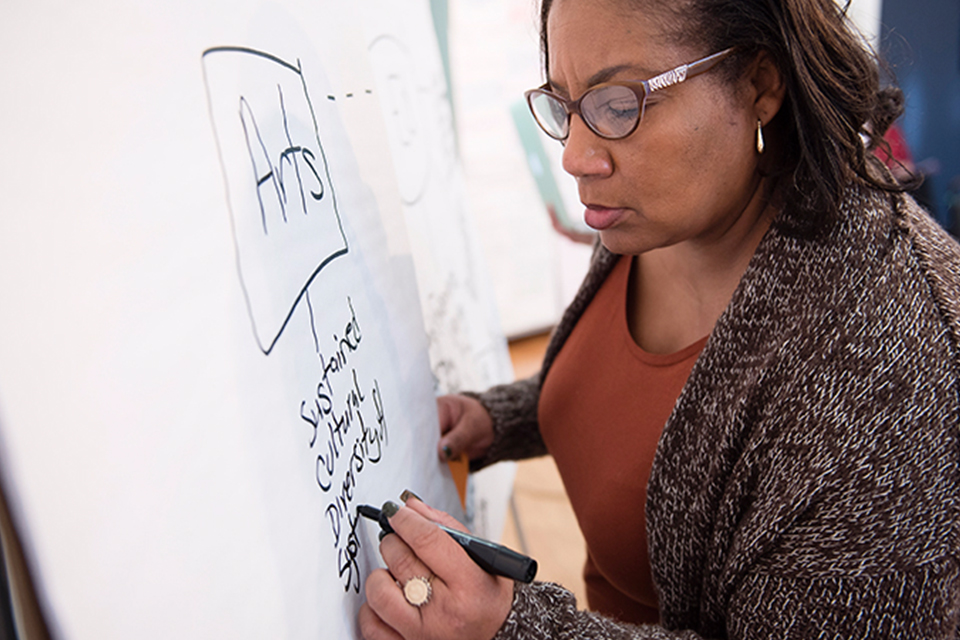 4. 1600 Pennsylvania Avenue
School of Design & Production students spent Halloween in Washington D.C. lighting the South Portico of The White House. No big deal.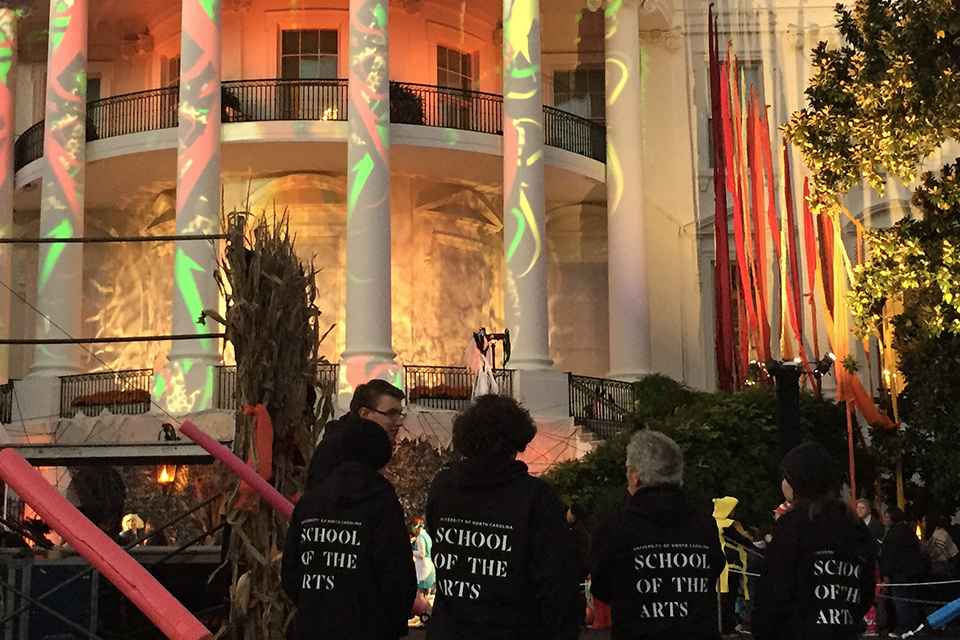 5. Winston-Salem Tradition
The Nutcracker celebrated another tremendous year, with special guest artists and former School of Dance dean Ethan Stiefel choreographing a new opening to Act II.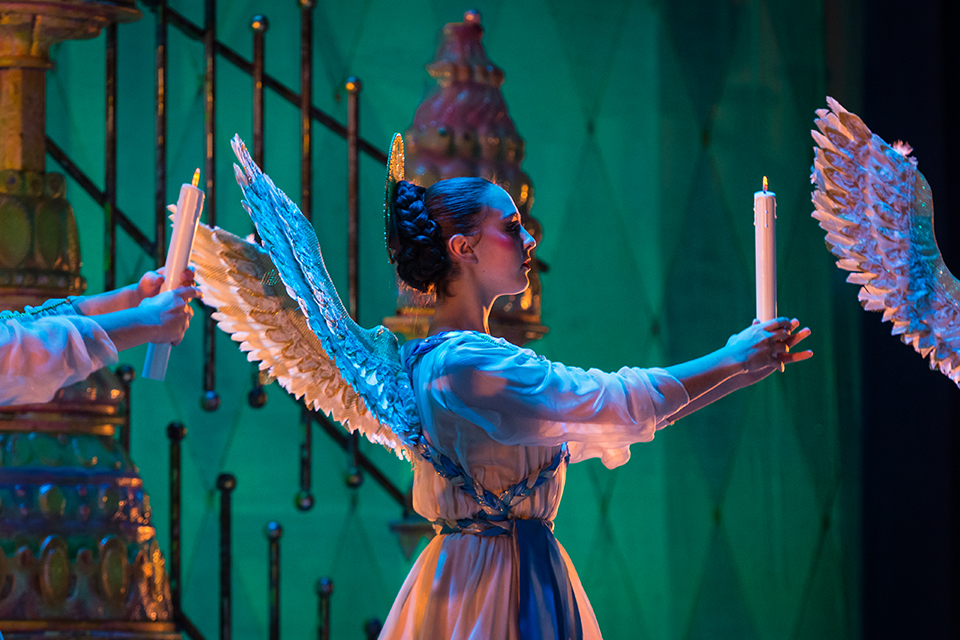 6. The Alumni Connection
Alumni Orlando Haddad and Patricia King, Joe Mantello, Peter Hedges, Mary-Louise Parker and more returned to UNCSA in the spring to work with students.
7. All the Awards
High school Visual Arts students won 69 awards in the Scholastic Art & Writing Competition.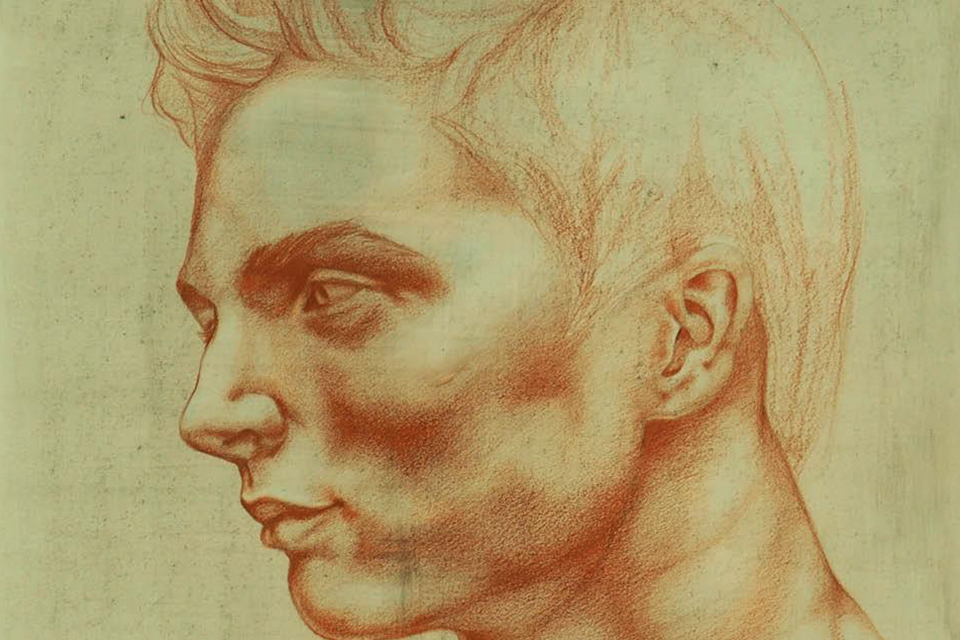 8. Petal
World-renowned choreographer Helen Pickett worked with students in the School of Dance to prepare them to perform her original work, Petal, during Winter Dance.
9. A Clean Sweep
UNCSA swept the American Cinema Editors (ACE) student editing competition, and Chris Dold was presented with the Student Award by noted filmmaker J.J. Abrams.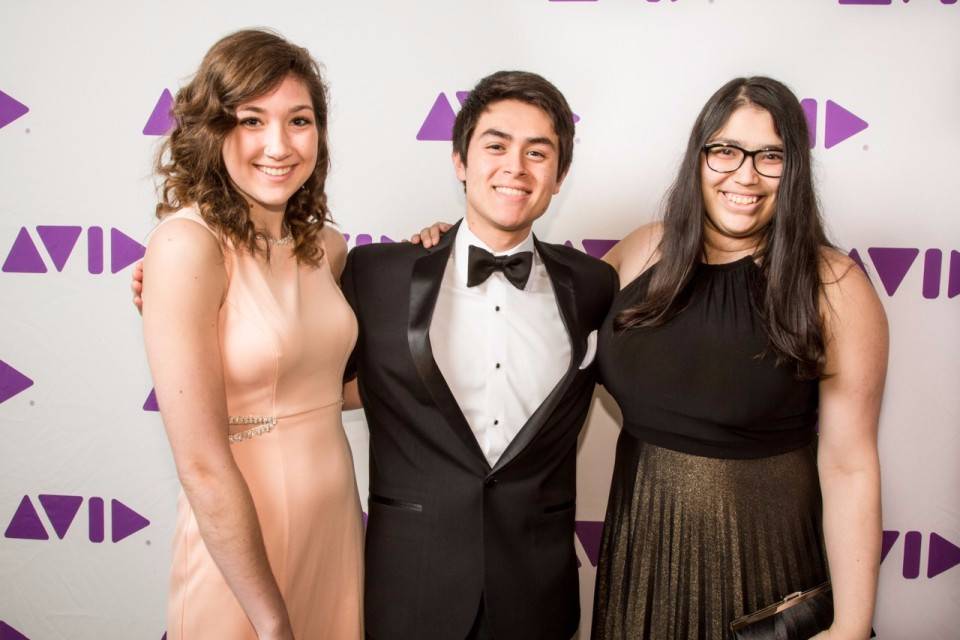 10. Impressive Design
Students from Design & Production, Filmmaking, Dance and Music worked with Spain's leading fashion designer, Ágatha Ruiz de la Prada, to celebrate the 100th anniversary of composer Manuel de Falla's "El Amor Brujo." It was co-produced by faculty members Oscar Espina-Ruiz and John Coyne.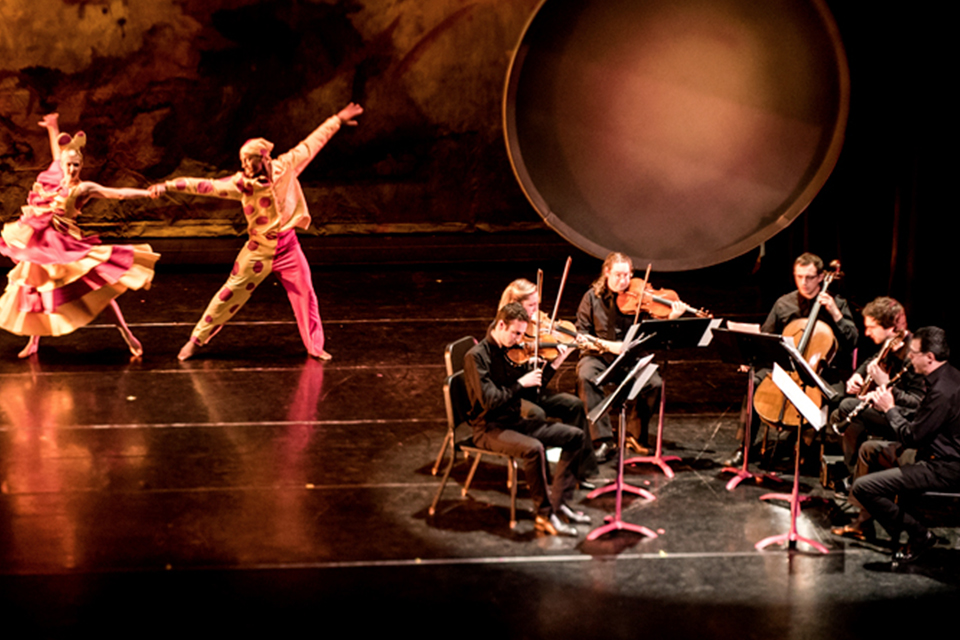 11. Job Fair
Design & Production students scored 672 jobs in one day at the annual Job Fair.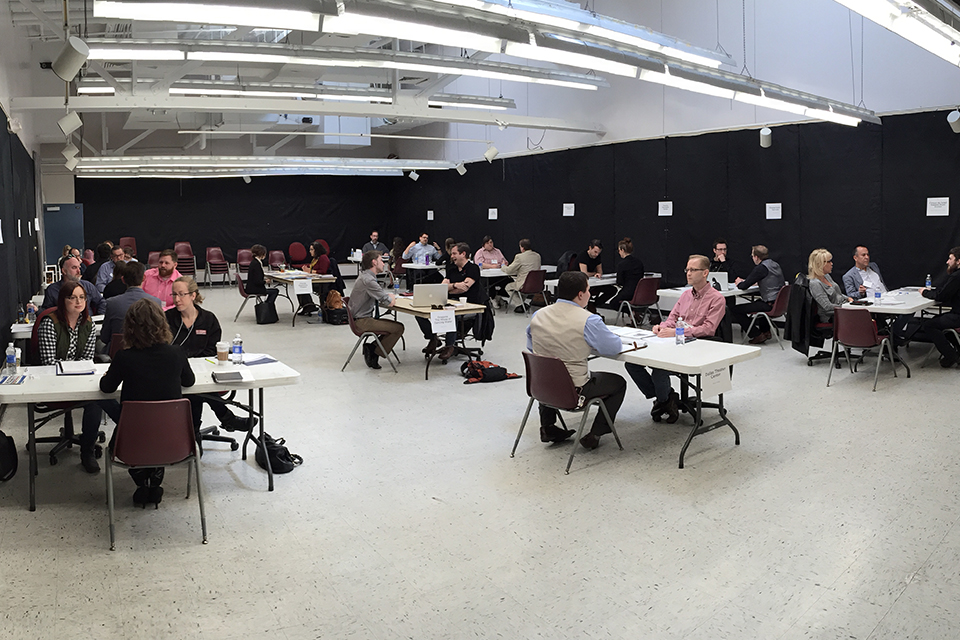 12. Superstars on Stage
Dance alumni Gillian Murphy and Blaine Hoven, along with Misty Copeland, Isabella Boylston, James Whiteside, Marcelo Gomes and Stella Abrera visited UNCSA in March to help raise funds to endow the Gillian Murphy Scholarship.
13. Fooled Ya!
Will Charlie the Cucumber become the new UNCSA mascot? Fighting Pickles fans had a laugh at the school's April Fools' Day joke.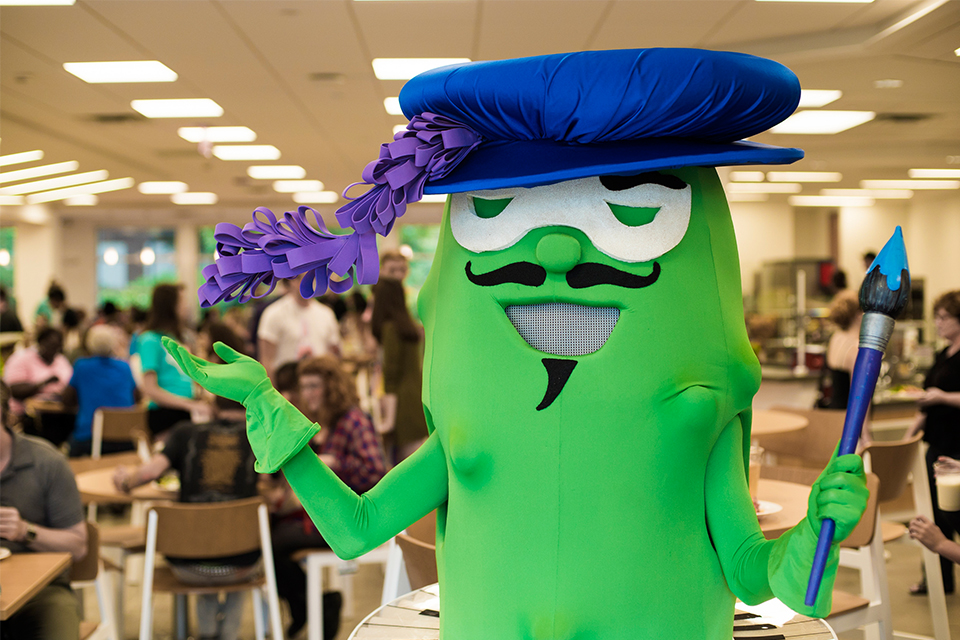 14. Local Treasure
The eighth annual Winston-Salem Light Project, Aluvio, dazzled locals by illuminating a hidden spot off of Cherry Street.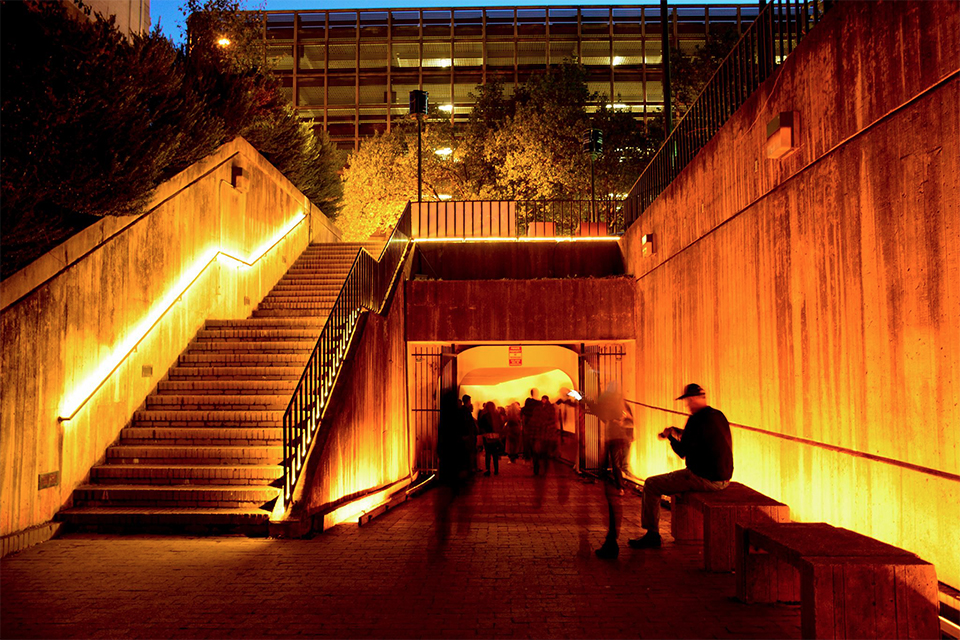 15. Festival Films
The RiverRun International Film Festival wowed crowds in April, and prominently featured many UNCSA students and alumni.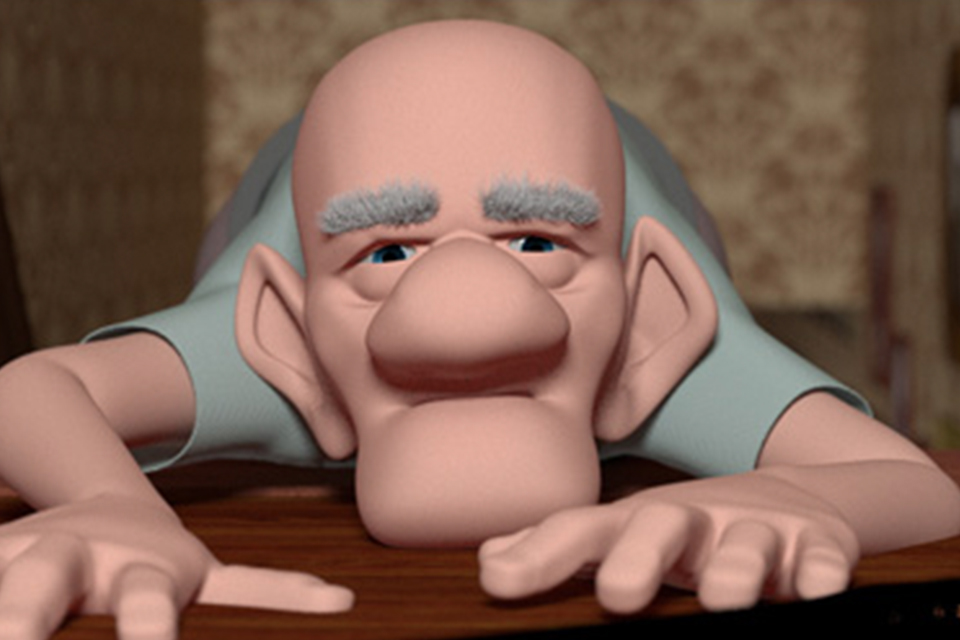 16. #UNCSAgives
UNCSA hosted its first Week of Giving, filled with days of special service projects for students, faculty and staff. The first Day of Giving on April 7 helped to raise more than $26,000 for the Annual Fund.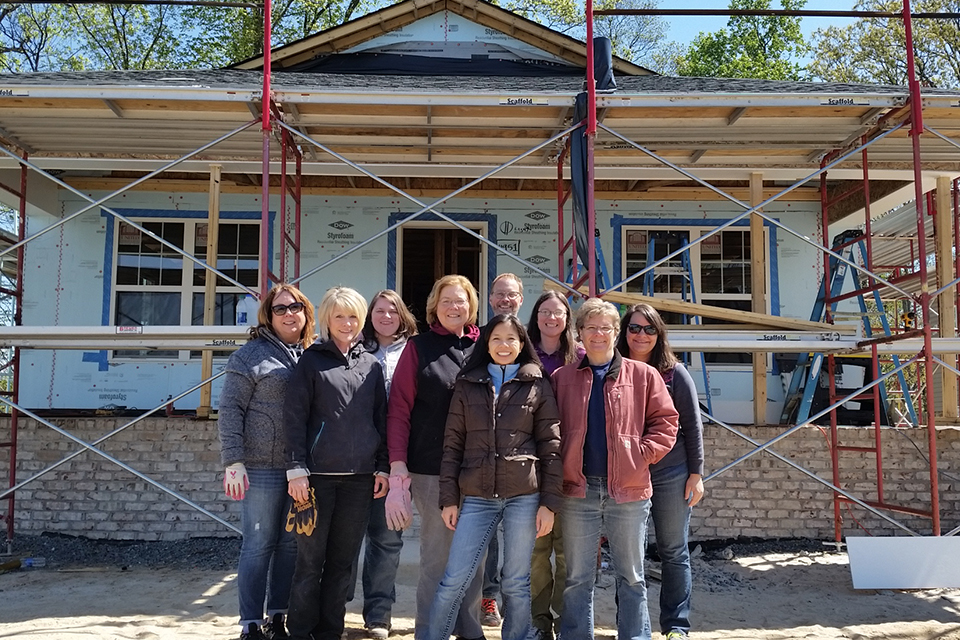 17. First 100
UNC System President Margaret Spellings visited campus on April 29 as part of her First 100 tour. She declared UNCSA "a gem" amongst North Carolina colleges and universities.
18. Force is Strong
Former dean and current filmmaking faculty member Dale Pollock was awarded the University of North Carolina Board of Governor's 2016 Excellence in Teaching Award for UNCSA.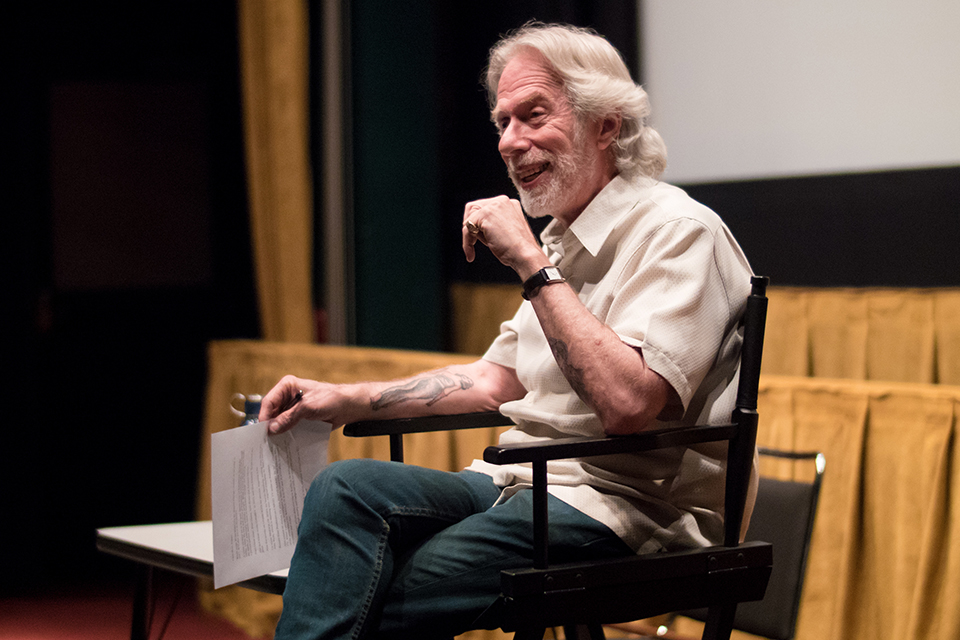 19. Inside the Kaleidoscope
The inaugural Collage Concert rounded out a full calendar of performances for the year, bringing together work from all five arts conservatories. It was followed by a successful student scholarship fundraiser, NextNow.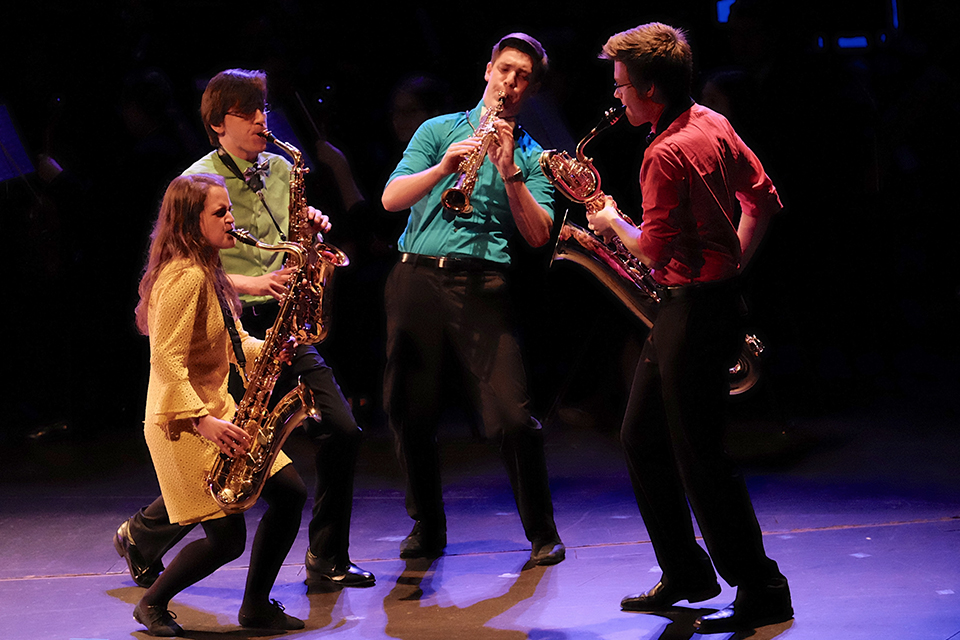 20. Champion Scholars
The High School Class of 2016 includes a National Merit Scholar, along with three other National Merit Scholarship finalists, and a Morehead-Cain Scholar. Bravo!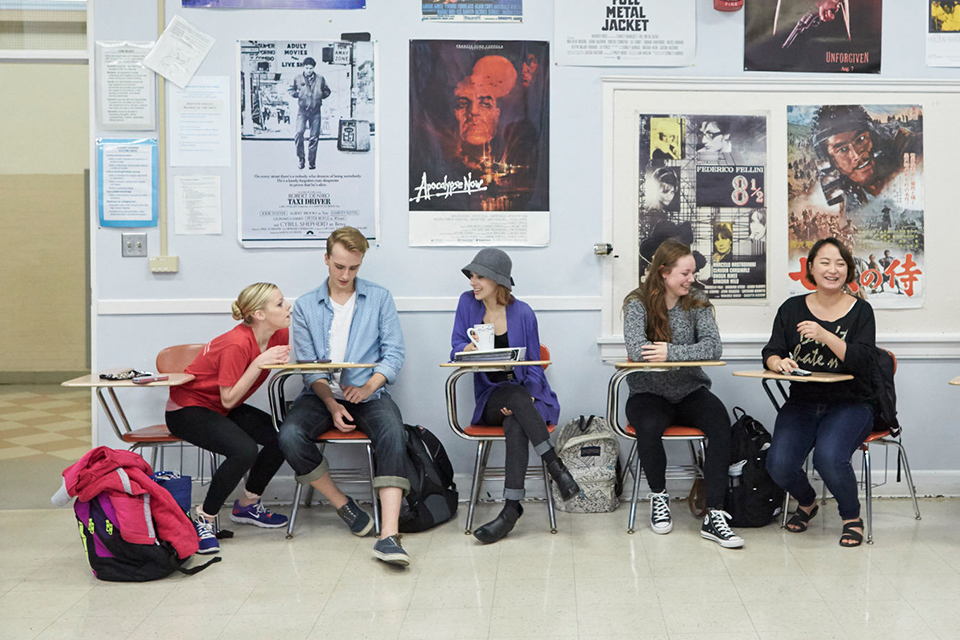 It has been a memorable year at UNCSA, with countless more special moments than we could fit into one recap! Be sure to follow our news feed as we continue sharing new stories and features over the summer.
May 13, 2016