Faculty
Faculty
Faculty
Dean, UNCSA School of Dance
Choreographic Institute Professional Residency
UNCSA Summer Dance Classical Ballet Faculty
Director, UNCSA Summer Dance
Former Doug Varone and Dancers
Former New York City Opera Ballet
UNCSA Summer Dance Contemporary Dance Faculty

Director, UNCSA Commercial Dance Lab
Tony Nominated for "Movin' Out"
Kennedy Center College Musical Theatre Festival Award Winner
Director of UNCSA Broadway Dance Lab
Dawn Marie Bazemore
Rowan University Theatre and Dance Department Faculty
Former Philadanco Dancer
UNCSA Summer Contemporary Dance Intensive Faculty
Dawn Marie Bazemore is a Philadelphia based performer, choreographer and dance educator. She is currently an Assistant Professor in the department of Theatre and Dance at Rowan University and has served as a Master Lecturer/Artist in Residence at The University of the Arts, Virginia Commonwealth University and the University of North Carolina School for the Arts. Dawn Marie was a member of Philadanco from 1998-2009 after which she performed featured roles in "The Color Purple" (First Natl. Tour) and regional productions of "Dreamgirls" and "All Shook Up." In 2001 she was selected to perform "Strange Fruit," choreographed by the late Dr. Pearl Primus, for the Emmy Award winning American Dance Festival documentary "Dancing in the Light." This performance is currently on display at the National Museum of African American History and Culture. Dawn Marie has been commissioned to choreograph "A Movement for Five" (2015) and "Box Out" (2017) for Philadanco and has presented her solo work "Loss: Loving Into Life" (2013) at the American Dance Festival.
In 2015 her essay, "Dance and Activism: The Practice and Impact of Sociopolitical Concert Dance," was published in the inaugural edition of the online journal The Dancer-Citizen. A native of Brooklyn, NY, Dawn Marie trained at the Alvin Ailey American Dance Center, Dance Theatre of Harlem, Ballet Academy East and the Covenant Ballet Theatre of Brooklyn. She is a graduate of the NYC High School of Performing Arts and has earned a BFA from SUNY Purchase and an MFA from Hollins University. She was a finalist in the 1994 ARTS Recognition and Talent Search and is a recipient of the Bonnie Pfeifer Evans Educational Scholarship and the Helen Tamiris award for Excellence in Dance. Recently, Dawn Marie received grants from the Philadelphia Cultural Alliance and the Rowan University Seed Funding program to aide in the development of her new work, "The Browder Project," slated to be presented at the Performance Garage in May 2018.
---
Sidra Bell
Master Lecturer at the University of the Arts in Philadelphia
Founder, Sidra Bell Dance New York
UNCSA Summer Dance Professional Studies Faculty
Sidra Bell is currently a master lecturer at the University of the Arts in Philadelphia and adjunct professor at Ball State University in Indiana. She was artist in residence at Harvard University, an adjunct professor at Georgian Court University in New Jersey, and an adjunct professor at Barnard College in New York City. She has a B.A. in history from Yale University and an MFA in choreography from Purchase College Conservatory of Dance.
Bell has won several awards, notably a First Prize for Choreography at the Solo Tanz Theater Festival in Stuttgart, Germany in 2011 for "Grief Point" and a 2015 National Dance Project Production Award and Production Residency for Dance from the New England Foundation for the Arts. The collaborating soloists on works she created also won performance awards for two different solos at the Stuttgart Solo Tanz Theater Festival (First and Second Prizes). Her company, Sidra Bell Dance New York, was one of 25 inaugural recipients of the Dance Advancement Fund Award from Dance/NYC in 2017.
Her work has been seen throughout the United States and in Denmark, France, Austria, Bulgaria, Turkey, Slovenia, Sweden, Germany, China, Canada, Aruba, Korea, Brazil, and Greece. The company was lauded as No. 1 in Contemporary Dance by the Pittsburgh Examiner in 2014 for "garment;" in the Pittsburgh Post Gazette's 2010 Best in Dance for "ReVUE;" and in the 2012 Year in Review in ArtsATL's notable performances for "Nudity."
In 2012, Bell was commissioned as the choreographer for the feature film "Test" set in San Francisco during the height of the AIDS crisis in 1985. Written and directed by Chris Mason Johnson (Frankfurt Ballet/White Oak Project), "Test" was awarded two grand jury prizes from Outfest.The film had many screenings at festivals worldwide, including The Seattle Film Festival, Frameline37 (San Francisco), Outfest (L.A.), Berlinale, and New York City Lincoln Center's NewFest.. The movie enjoyed a theatrical release and was a New York Times Critic's Pick. It is currently available on VOD, iTunes and Netflix.
Bell is a sought-after master teacher and her alternative pedagogy, Contemporary Systems-an interior & material approach was featured in Dance Magazine, Dance Teacher Magazine and Dance Studio Life Magazine. She has taught her unique creative practice at major institutions for dance and theater throughout Canada, Europe, South America, and the United States. She is creative director of Module, an immersive laboratory for international movement and theater artists, based in New York City.
---
Melissa Bobick
University of Utah School of Dance Faculty
Former Dancer and Choreograoher for Ballet Idaho
UNCSA Choreographic Institute Development Resident 2018
Originally from Birmingham, Alabama, Melissa Bobick graduated with a Bachelor of Science degree in ballet and nutrition from Indiana University in Bloomington and received her Master of Fine Arts degree in choreography from Purchase College Conservatory of Dance in New York. Melissa is also an ABT® Certified Teacher and earned the status of Affiliate Teacher while teaching in New York City. As a performer, Melissa danced for six seasons with The Eugene Ballet Company and Ballet Idaho where she was featured in many classical roles and numerous contemporary works. After moving to New York City, Melissa performed for the National Choreographer's Initiative and was one of four dancers engaged by New York City Opera for their new production of Massenet's Cendrillon. As a choreographer, Melissa was commissioned to choreograph three new works for Ballet Idaho, receiving grants from the Idaho Commission on the Arts in support of these projects. Recently, she created new works for the ballet majors of both Belhaven College and the Bucknell Dance Company and returned to Eugene to create a new Apollon Musagète for the Eugene Ballet Company.
As a teacher, Melissa has worked around the country and has been a faculty member at both Ballet Hispanico and American Youth Dance Theater in New York City. She worked as an Assistant Professor of Dance at Mercyhurst University from 2012 to 2016, and in that capacity, created several new works for the university, including a new holiday ballet based on the Victor Herbert operetta, Babes in Toyland and an evening-length ballet based on Hans Christian Andersen's The Little Match Girl. Melissa has also choreographed for the Mercyhurst Ballet Theatre and the Mercyhurst Liturgical Dance Ensemble. Her piece, Holberg Suite, which she choreographed for the Erie Contemporary Ballet Theatre, was included in the Regional Dance America/Northeast Gala Performance in Harrisburg, PA. Melissa is currently an Assistant Professor, Lecturer at the University of Utah School of Dance. She has choreographed two original works, Legacy and 135, for the Utah Ballet.
---
UNCSA School of Dance Faculty
Former Pauline Koner Dance
UNCSA Summer Dance Contemporary Dance Faculty
A graduate of UNCSA (B.F.A.) and New York University/Tisch School of the Arts (M.F.A.), Trish has served on the contemporary faculty of the School of Dance for 28 years. Trish danced with the companies of Pauline Koner, Don Redlich and Marcia Plevin. She has enjoyed teaching in university and conservatory settings around the world as well as leading creativity-based workshops for choreographers, dance educators, professional dancers and non-dancers throughout the States. Highlights of her time at UNCSA include the production of a dance film, "Surrendering in A Champion's World," with co-director and former film faculty Arledge Armenaki along with several other colleagues in the Schools of Filmmaking and Design & Production, as well as other in-class collaborations with colleagues across the campus, including the Division of Liberal Arts. Trish has been honored with two UNCSA Excellence in Teaching awards in her time here as well as the distinguished UNC Board of Governors Award for Teaching Excellence. She remains a strong and active advocate for campus-wide shared governance.
She has studied with the late Andre Bernard [Ideo-Kinesis], Bonnie Bainbridge Cohen (Body-Mind Centering), Iyengar Yoga and continues professional development by studying with Irene Dowd (Juilliard faculty, Functional Anatomy and Neuromuscular Re-education). She is currently a Healing Touch apprentice with plans for certification. She wishes to acknowledge all of the extraordinary teachers, mentors and students who have shaped the breadth and depth of her love of teaching.
---
UNCSA School of Dance Faculty
Former American Ballet Theatre
UNCSA Summer Dance Classical Ballet Faculty
Fanchon Cordell received a full traineeship at Harkness Ballet, where she studied under David Howard and Maria Vegh in New York City. She began her professional career with Ballet Repertory Company and Eglevsky Ballet. As a member of American Ballet Theatre, she performed soloist roles in such ballets as Swan Lake, Giselle and Concerto, Les Patineurs, and has worked with choreographers Balanchine, Baryshnikov, de Mille, Tetley, Tudor and Tharp. During this time she continued her studies with various New York-based teachers. She has appeared in the Live from Lincoln Center series. She has also participated in training in the following areas: Pilates, Gyrotonics, Central Pennsylvania Youth Ballet, Cecchetti Council of America and is certified in American Ballet Theatre's teacher training curriculum. Fanchon is the recipient of a UNCSA Excellence in Teaching Award, and has served as an adjunct faculty member at Wake Forest University and as guest faculty for the South Eastern Regional Ballet Association. She joined the UNCSA School of Dance faculty in 1983, after teaching two UNCSA Summer Sessions.
---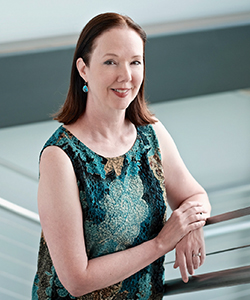 Associate Dean, UNCSA School of Dance
Former AD Brenda Daniels Dance Company
UNCSA Summer Dance Contemporary Dance Faculty
Brenda Daniels is Associate Dean for the School of Dance at the University of North Carolina School of the Arts, where she also holds the Betsy Friday Distinguished Professorship in Contemporary Dance. She has received two UNCSA Excellence in Teaching awards and has been a recipient of the Thomas S. Kenan Institute for the Arts' "Class Acts – Best practices in Arts Education" honor. She joined the UNCSA faculty in 1995 and has also served on the faculty of the American Dance Festival (2001-2014). She was artistic director of her own company, Brenda Daniels Dance Company, from 1985 to 1995. A recipient of fellowships from the National Endowment for the Arts and the New York Foundation for the Arts, her choreography has been commissioned by Lincoln Center, The Joyce Theater, and St. Mark's Church. Brenda Daniels has a BFA in Dance from Purchase College and a MFA in Dance from Hollins University.
---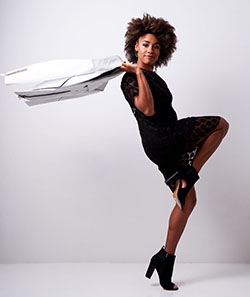 Ariana Debose

Current Cast of "A Bronx Tale"
Original Cast of "Hamilton"
UNCSA Broadway Commercial Lab Faculty
Ariana Debose resides in NYC and is excited to be back on Broadway this fall as "Jane" in Chazz Palminteri's "A Bronx Tale," directed by Jerry Zacks & Robert DeNiro. An original company member of "Hamilton: An American Musical" & known as #theBullet, she departed the broadway hit July 9th 2016. She's appeared in the Off-Broadway production of "Hamilton" at the Public Theatre, "Pippin" as the Leading Player, directed by Diane Paulus. In the 2013 Broadway season she originated the role of Mary Wilson in "Motown, the Musical." Her Television credits include "The Breaks" for VH1 (Yvette), "Blue Bloods" (Sophia Ortiz), "One Life To Live", & "So You Think You Can Dance" season 6 Top 20 contestants.

She made her New York debut in Steven Sondhiem's "COMPANY" with the New York Philharmonic, conducted by Paul Gemigani, starring Neil Patrick Harris, Martha Plimpton of Raising Hope, Christina Hendricks of Mad Men. Ariana received her original dance training at CC & Co. Dance Complex in Raleigh, NC and has worked with numerous choreographers from New York to Los Angeles. Some of these include: Tabitha and Napoleon D'umo, Tyce Diorio & Martha Nichols of "So You Think You Can Dance", Wes Veldink, Josh Bergasse, Joe Lanteri, and Elizabeth Parkinson. She has also worked extensively with the faculty of the Western Carolina University's Triple Arts Broadway Series- including Christopher and Kelly Crandall Damboise, Terrence Mann and Charlotte Damboise. She is an award winning choreographer and has set work on dance companies, studios, dance teams & color-guards.
---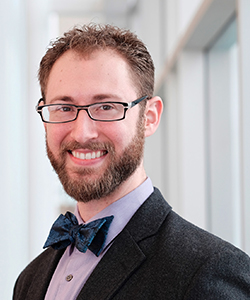 Matthew Donnell
Former Kansas City Ballet Soloist
UNCSA Summer Dance Classical Ballet Faculty
Matthew C. Donnell, a native of Mt. Airy, North Carolina, is the Director of the Preparatory Dance Program of the University of North Carolina School of the Arts, where he also received his early childhood and formal training. After graduating from UNCSA in 1999, he trained at the Rock School in Philadelphia, and while there, he performed with Pennsylvania Ballet and placed second regionally in the inaugural season of Youth America Grand prix. From there, he enjoyed a ten-year career with the Kansas City Ballet, where he performed soloist and principal roles by the great ballet and contemporary masters to critical acclaim, and was named "30 under 30 artists to watch" by the Kansas City Star. Following his time in Kansas City, he moved to New York City to focus on acting. His theater credits include Kansas City Starlight Theatre, Kansas City New Theatre (where he also served as Dance Captain and Assistant Choreographer), Houston Theatre Under the Stars, and the New York Musical Theatre Festival (NYMF).
Together with partner Alana Niehoff, he wrote, produced and performed in his first one-man clown/physical comedy show, The Chapeau Show, in NYC—benefitting Broadway Cares/Equity Fights AIDS. His silent short film series, The Adventures of Jim, has been screened in film festivals based out of Winston-Salem and Los Angeles. He is a contributing writer for the online publication DIY Dancer, and currently sits on the board of governors for the American Guild of Musical Artists (AGMA), the union that represents ballet and opera performers. As an instructor he has taught for and rehearsed professional ballet companies and schools across the country including UNCSA, Steps on Broadway, Broadway Dance Center, The University of Alabama, Kansas City Ballet, Montgomery Ballet, and Alabama Dance Theatre. He is an ABT® Certified Teacher who has successfully completed the ABT® Teacher Training Intensive in Pre-Primary through Level 3 of the ABT® National Training Curriculum.
---
UNCSA School of Dance Faculty
Former Moscow City Ballet Principal
UNCSA Summer Dance Classical Ballet Faculty
Eva Draw received her ballet training at the prestigious Bolshoi Ballet School and the State Academy of Theatrical Arts in Russia. Since her graduation from the Ballet School in 1979, she has enjoyed a successful career as a principal dancer with the Moscow City Ballet, the Stanislavsky Ballet and the Israel Ballet. During this timeshe toured extensively, performing in countries such as Japan, Italy, England, Germany, Switzerland, Egypt and the United States.
Eva immigrated to Canada in 1993, and was accepted into the Teacher Training Program for professional dancers at NBS a year later. Upon her graduation in 1995, she joined NBS as an artistic staff member where she currently teaches ballet and is a senior student advisor. Eva has been a guest teacher at ballet schools throughout Canada and the United States, and has most recently taught at the Royal Danish Ballet School in Copenhagen, Denmark, and at the Nordic Seminar in Helsinki, Finland. She has also been a judge at the Youth America Grand Prix in New York City. Eva is an Associate member of both the Royal Academy of Dance (RAD) and the Cecchetti association.
---
UNCSA School of Dance Faculty
Former North Carolina Dance Theater Principal
UNCSA Summer Dance Classical Ballet Faculty
A native of Columbus, Ohio, Dayna Fox, first arrived at the School of the Arts in 1977 to join the North Carolina Dance Theater, where she was a featured dancer for ten years. Under the direction of Robert Lindgren and Salvatore Aiello, NCDT, she performed extensively throughout the United States, Canada, and abroad, including appearances at Kennedy Center, Brooklyn Academy of Music, the American Dance Festival, the Spoleto Festival in Charleston, South Carolina, and at the the Festival of Two Worlds in Spoleto, Italy. During her tenure, Dayna performed soloist and principal roles in an eclectic repertoire including works by Salvatore Aiello, George Balanchine, Senta Driver, Vicente Nebrada, Lambros Lambrou and Charles Czarny.
In 1989, she was appointed director of UNCSA's Preparatory Dance Program, an after-school pre-professional training program, which prepares 3rd - 8th grade students for the School of Dance. She held this post for 25 years, while also teaching for the high school and college divisions. Dayna earned her B.F.A. from UNCSA in 1999 and was appointed to the full-time ballet faculty in 2007. She has been serving on the UNCSA Summer School faculty since 1990.
---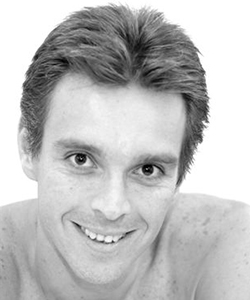 Douglas Gawriljuk
Former Miami City Ballet Principal
Former Ballet Du Nord
UNCSA Summer Dance Classical Ballet Faculty
Born in Brazil, Gawriljuk was trained by his father, Ruslan Gawriljuk, and The Royal Academy of Dancing, where he graduated in 1986. From 1988-1990, Gawriljuk attended the School of American Ballet in New York, under a full scholarship. Throughout his career as a professional dancer, Gawriljuk's performance repertoire included the classics, most of the Balanchine repertory, and contemporary works by today's leading choreographers with many noted ballet companies around the world. As a professional dancer, Gawriljuk danced for 20 years with several dance companies around the world, Ballet Du Nord in France, Basel Ballet in Switzerland as a Soloist, as a Principal Dancer at the Miami City Ballet, Pittsburgh Ballet Theatre, Maximum Dance Company (where he also worked as a Ballet Master), and Ballet Florida where he retired from his dancing career. In recent years, Gawriljuk has taught master classes and has been on the faculty for various schools and academies throughout the United States and abroad. Included among them are: Douglas Andersen School of Arts, Ballet Pacifica, The School of Dulce Anaya, Southern Dance Theater, Gulfshore Ballet, Ballet Ruslan in Brazil, and the Virginia School of the Arts as a guest teacher.
From 2010 to 2012 he joined the dance faculty at UNCSA. During his time with UNCSA Mr. Gawriljuk taught Ballet to all levels, ballet partnering, character and variations. He also served as Ballet Master for The Nutcracker, and also performed the role of "Herr Drosselmeyer" in 2010, Mr. Gawriljuk also served as the Artistic Supervisor over the production from 2011 to 2014. He also was part of co-directing Swan Lake Act II production for the final UNCSA School of Dance spring concert and co-directed the UNCSA summer program in 2011 for the School of Dance and for the 2012 UNCSA Comprehensive Dance Intensive. Where he continues to teach for the Summer Programs. Since the end of Summer 2012 he moved back to Florida, where he works as a teacher, choreographer for various schools. In 2013 he started a Summer Program in New Orleans for the New Orleans Ballet Theatre Summer Intensive. In September 2014 he became the co-Director of the School of Ballet Arts and the Arts Dance Generation, and also was invited to teach company class at The Royal New Zealand Ballet under the Artistic Direction of Ethan Stiefel.
---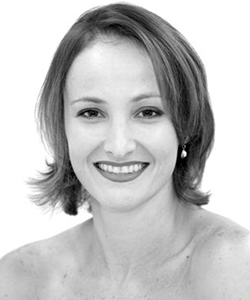 Marife Gimenez
Former Miami City Ballet Principal
Former National Ballet of Caracas
UNCSA Summer Dance Classical Ballet Faculty
Born in Venezuela, Marife started her ballet studies in 1982 at the Fanny Montiel School of Ballet in Caracas. Her repertoire includes the classics, Balanchine and contemporary works by today's leading choreographers. Her professional career began at the age of fourteen with The National Ballet of Caracas under the Artistic Direction of Vicente Nebrada, where she was awarded by the Venezuelan Government with the "Jose Felix Rivas Medal" for her outstanding artistic achivements. In 1995 she moved to Miami Florida to join the Miami City Ballet as a principal dancer directed by Edward Villella. She has also worked for Maximum Dance Company under the direction of Yanis Pikieris and David Palmer and from 2006- 2009 she danced for Ballet Florida under the artistic direction Marie Hale. In 2001–2002–2003 she was nominated the best female dancer in south Florida by the Sun Post. She has worked as a guest artist in different dance projects in Europe, China, and various countries in South America as well as the US.
In the past few years, Marife has given master classes around the nation—being invited by several ballet schools such as Gulfsore Ballet, Ballet Pacifica, School of Dulce Anaya, Cary Conservatory, Southwest Virginia Ballet and the UNCSA School of Dance. In 2010 and 2011 Ms Gimenez was invited to teach for the UNCSA School of Dance summer intensive, where she also choreographed two pieces for the workshop performances. Marife became a member of the School of Ballet Arts faculty in West Palm Beach in 2012, and also works as a teacher and guest choreographer for other schools in south Florida and teaches as a guest for summer intensives throughout the United States.
---
Suzanne Haag
Dancer with Eugene Ballet
Co-founder of #instaballet
UNCSA Choreographic Institute Development Resident 2018
Originally from Connecticut, Suzanne Haag received her early training at the School of the Hartford Ballet with notable instructors including Alla Osipenko, Franco De Vita, Raymond Lukens, and Kirk Peterson. She received her Bachelor of Science in Arts Administration and Dance at Butler University in Indianapolis before performing professionally with Nevada Ballet Theatre, Ballet Idaho, DROP Dance Collective and the National Choreographers' Initiative. Suzanne is currently in her 15th season with the Eugene Ballet (EB) in Eugene, OR. She has been a featured soloist in many works by EB Artistic Director Toni Pimble and guest choreographers including; Mauricio Wainrot, Jessica Lang, Amy Seiwart, Robbert Battle, and Septime Webre.
In 2013 Suzanne co-founded and became Executive Director of the unique performance group, #instaballet, which utilizes audience participation and creativity to generate new ballets. #instaballet works with a broad range of audiences including students of Bridgeway House, a school for children with autism in Springfield, OR. The mission of #instaballet is to make ballet accessible by updating the way the art form is presented. Suzanne began creating ballets as a young student and has continued to create throughout her performance career. As an emerging choreographer, her first major commissioned work for the Eugene Ballet Company, "Look," was premiered in 2016. Her ballet, "The Surrounding Third," premiered in February of 2017 and was selected as a finalist in the McCallum Theatre's Choreography Festival (November 2017). Suzanne was 1 of 4 choreographers selected from across the United States to participate in the National Choreographers Initiative directed by Molly Lynch in July of 2017 where she created the 13-dancer work, "We Remain," based on the death of fellow dancer and the loss that followed. Her work "An Exercise in Leaving Home," created for Dance in the Parks (Chicago, IL) was featured in shows in Chicago throughout the summer of 2017. Most recently she collaborated with choreographers Toni Pimble and Sarah Ebert and internationally renowned band, Pink Martini. In 2019 she is slated to create a new version of Stravinsky's "The Firebird."
---
Tre Holloway
West Coast Dance Explosion Instructor
Fergie Tour Dancer
UNCSA Broadway Commercial Dance Lab Faculty
Tre Holloway graduated from Seton Hall University with a degree in Finance and Psychology. After college he made the much anticipated move to Los Angeles to pursue his dance endeavors. He has had the privilege to work on shows and with artists such as Chris Brown, Gwen Stefani, Usher, Meghan Trainor, Pharrell, Nicki Minaj, Jennifer Lopez, Will.I.Am, Whitney Houston, Justin Beiber, Robin Thicke, Fergie, Black Eyed Peas, Carly Rae Jepsen, Kylie Minogue, John Legend, Little Mix, Billboard Music Awards, American Music Awards, Grammy Awards, Academy Awards, American Idol, So You Think You Can Dance, Dancing With The Stars, The Voice, America's Got Talent, X Factor, Step Up 3D, This Is The End, iPod, Rizzoli & Isles. Tre was also the assistant choreographer, dancer, and actor on the NBC's live presentation of "The Wiz Live." Tre is currently on Fergie's promo tour and is teaching hip hop on the dance convention/ competition West Coast Dance Explosion. He thoroughly enjoys bringing his experience in the professional dance world to the class room!
---
William Isaac
Founder of Kymera Dance
Award-winning Choreographer
UNCSA Choreographic Institute Development Resident 2018
William Isaac, born on the island of St. Johns, Antigua, is an alumnus of The Juilliard School, The School at Jacob's Pillow, Fiorello H. LaGuardia High School of Music and Art & Performing Arts, The Ailey School and Bernice Johnson Cultural Arts Center. He has formerly danced with Armitage Gone! Dance as the principal male artist (Artistic Director Karole Armitage), along with Ballet de Lorraine (Artistic Director Didier Deschamps) The Alvin Ailey American Dance Theater (Artistic Director Judith Jamison), Complexions Contemporary Ballet (Artistic Directors Dwight Rhoden and Desmond Richardson), Alonzo King's Line's Contemporary Ballet (Artistic Director Alonzo King), Dance Theatre of Harlem (Artistic Director Arthur Mitchell), and The Philadelphia Dance Company "Philadanco" (Artistic Director Joan Myers Brown).
Mr. Isaac has received a New York Dance and Performance "Bessie" award 2007-2008, a William Loeb award in 1997, a NFAA award (Young Arts)1995, Donna Reed Festival Finalist 1995 and is a former Van Lier Fellowship recipient at The Ailey School from 1992-1994.
With his many years as an experienced teacher, he has conducted outreach and taught classes for Alvin Ailey American Dance Center (Teaching Artist), Ailey II, American Ballet Theater's Make a Ballet program (Teaching Artist), Harlem School of the Arts, New York City Center (Teaching Artist), Columbia College in Chicago, The Door New York City, The University of Illinois in Champaign Urbana, Eglevsky Ballet, EMIA, Fiorello H. LaGuardia High School of Music and Art & Performing Arts, and Joffrey's Jazz and Contemporary program.
He has worked as an assistant choreographer on musicals and operas such as the 2008 Tony award winning musical production of Passing Strange (later filmed by Spike Lee) and the 2015 production of El Publico (a new opera at Teatro Real in Madrid Spain based on Frederico Lorca's play of the same title). In staging dance works, he's assisted Dwight Rhoden, Darrell Grand Moultrie and Karole Armitage. His more in-depth collaborations have included Karole Armitage's Three Theories for the World Science Fair, and Alice Farley and legendary Jazz musician Henry Threadgill's Erotec (The Human Life of Machines) for the Henson International Festival of Puppet Theatre. Mr. Isaac has created work for Philadanco's Danco on Danco, his alma mater Fiorello H. LaGuardia High School of Music and Art & Performing Arts in 2011, 2012, 2014 and 2017, The Brooklyn High School for the Arts, The Joffrey Jazz and Contemporary Summer program in 2015 & 2017, The Juilliard Summer Dance Intensive, and The Metropolitan School of the Arts. His choreographic skills have also brought him to the commercial world working with Nike and supermodel Karlie Kloss on the Nike X Pedro Lourenco campaign and a Coke Zero campaign for Spain.
In the fall of 2011 Mr. Isaac started his new company Kymera Dance, securing a place for his choreography and coaching young artists. The inaugural performance for Kymera Dance was in February 2012 at The Little Flower Theater in New York City. Kymera Dance has presented work at JCC in Manhattan, Thelma Hill Arts Center, and Brooklyn Ballets First Look series.
---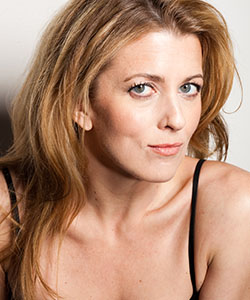 Laurie Kanyok
Former Twyla Tharp Company
Former Cirque Du Soleil Creative Team
UNCSA Broadway Commercial Dance Lab Faculty
Laurie Kanyok has career in the performing arts that spans over 20 years. She danced for a decade with Twyla Tharp in "Movin Out" and "Come Fly Away", holding leading roles in both productions. Laurie was on the creative team for Cirque Du Soleil's "La Nouba", choreographing for 75 artists of 7 different countries, and also performed in Los Angeles in film and TV. She most recently was the casting associate for "An American in Paris," scouting world class ballet dancers for the lead roles of Jerry Mulligan and Lise Dassin. Since then she's joined forces with Lakey Wolff and is proudly managing artists to build lasting careers on Broadway and in commercial dance. Her clients can be seen in regional theater productions, Encores at City Center and the Broadway companies of "Cats," "Hamilton," and the upcoming "Cher" show.
---
UNCSA School of Dance Faculty
Former University of Oklahoma School of Dance Faculty
UNCSA Summer Dance Faculty
Ilya Kozadayev is an international award-winning dancer and choreographer. Born in St. Petersburg, Russia to a family of ballet dancers, he received his dance training from Vaganova Ballet Academy in St. Petersburg, Russia, The School of American Ballet in New York City, Academy of Colorado Ballet and graduated from the John Cranko Ballet Academy in Stuttgart, Germany. He joined the UNCSA Dance faculty from the University of Oklahoma School of Dance, where he was Assistant Professor of Ballet, coordinated the Oklahoma Festival Ballet and served on the Dean's Advisory Council.
---
Mary Ann Lamb
Western Conneticut State University Guest Choreographer
Former NYU Master Class Instructor
UNCSA Broadway Commercial Dance Lab Faculty
Mary Ann Lamb teaches and choreographs all over the world. She recently choreographed for Western Conneticut State University Spring/Fall 2017 shows "Violet" and "Evita" directed by Tim Howard and taught musical theater, jazz, and modern for Western Connecticut State University. Also, this fall and last summer she taught with Elizabeth Parkinson setting the Jerome Robbins Suites in Amsterdam and more recently completed teaching a series of Master Classes (Fall 2017) at NYU. Mary Ann choreographed (with Lisa Gadja) "Gypsy" with Harbor Lights Productions and "A Nightingale Sang" at Westport Playhouse. She was Associate Choreographer for Susan Misner and Jonathon Bernstein's, "The Shape She Makes" at ART Theater in Cambridge, and for JoAnn Hunter on Barry Manilow's "Harmony" and "Oliver" at the Paper Mill Playhouse in New Jersey. As a performer Mary Ann has played Young Claire in John Kander and Fred Ebb's, "The Visit", starring Chita Rivera and John Cullum. She danced in the film "Rock of Ages" with Tom Cruise. On Broadway she played Mona Page in "Curtains" starring David Hyde Pierce and in the Paper Mill Playhouse production of "Curtains", choreographed by JoAnn Hunter. Other Broadway credits include: "Contact," "Seussical," "Fosse," "Chicago," "A Funny Thing Happened on the Way to the Forum," Jerome Robbins' "Broadway," "Song and Dance," "Goodbye Girl," "Starlight Express," and "Carrie."
In addition to Broadway, Mary Ann has danced in eight productions at New York's City Center in the prestigious 'Encore series. She has played the lead role of Anna in the York Theater's off-Broadway presentation of "New Girl in Town," Lola in Sacramento Music Circus's production of "Damn Yankees," and Cerraine at Boston's Huntington Theater in "Lady From Maxims." She has danced in a variety of television roles, commercials, and films: Among these are the Oscar Award-winning film, "Chicago," "Rock of Ages," "The In Crowd," "Portrait of a Showgirl," "As the World Turns," and this fall she was honored to dance with The Muppets in their latest adventure film, "Letters to Santa". Mary Ann's extensive dance career is on display in a PBS documentary titled, "Working Dancers II." Her vision of dance is shaped from working with the following choreographers and directors: Jerome Robbins, Graciella Daniel, Gwen Verdon, Ann Reinking, Kathleen Marshal, Susan Stroman, and Rob Marshal. These luminaries of the theater in addition to many others have inspired Mary Ann to pass on her artistic passion to others where she has taught dance all over the world in universities and master classes, and she is on the faculty of Showstopper Conventions. Mary Ann has taught at several of the top universities including NYU, Penn State, and Julliard. She also teaches and choreographs for FineLine Theater Arts with Scott Wise and Elizabeth Parkinson. In the summer, Mary Ann is part of the dance faculty for three prestigious summer theater camps: TPAT at Wake Forest University, Triple Arts, and the Marthas Vineyard Musical Theater Summer Workshop.
---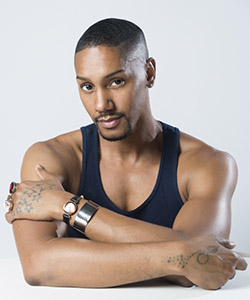 Juel Lane
Dance Magazine's 25 to Watch
Choreographer Ailey II
UNCSA Summer Dance Contemporary Dance Faculty
Atlanta native, Juel D. Lane received his training from Tri-Cities Visual & Performing Arts High School, The Youth Ensemble of Atlanta, as well as a B.F.A. from the University of North Carolina School of the Arts. He has performed nationally and internationally with Ronald K. Brown/Evidence, and currently dances with Bessie Award winning Camille A. Brown & Dancers. In 2012, Lane became the first black independent Atlanta-based choreographer ever to be commissioned by the Atlanta Ballet, choreographing "Moments of Dis" for the company. He was featured in Dance Magazine's "25 to Watch" in 2013 and appeared on the cover of Dance Studio Magazine in 2015. Lane has also released three dance on film projects: "Just Another Day," "How to Kill a Ghost," and "When The Beat Drops." He recently choreographed for Ailey II and Dallas Black Dance Theatre.
---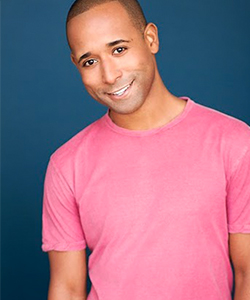 Ashley Lindsey
Former Limón Dance Company
Former Lar Lubovitch Dance Company
UNCSA Summer Dance Contemporary Dance Faculty
Ashley Lindsey is a NYC-based choreographer, dancer, teacher and creative director. He is a graduate of UNCSA, under the direction of Susan McCullough. Ashley has been a member of the Limón Dance company, Lar Lubovitch Dance Company, Helen Simoneau Dance and Jessica Gaynor Dance Company. He has had the honor of performing through out the United States, Japan, Italy, Switzerland, Hungary, China and Mexico. Other Professional achievements include performing the film "Bolden" as well as commercials for Target, ESPN, Skype and Dental Works. He as also appeared in music videos for Scott Matthews' "I Wanna Dance with Somebody" and Asgier's "King and Cross." Ashley's choreography includes both concert and commercial dance projects. He recently work as assistant choreographer to 3 time Tony award-winner Hinton Battle on his show Danzze Dreams. His own choreography can be seen in the short film "Drilling Holes into the Sun." He has also worked as a movement coach to super model Miranda Kerr for a series of proctor and gamble commercials.
Ashley has created works for UNCSA, UNC Greensboro and numerous dance companies throughout the United States and Bermuda. In 2012 he founded Ashley Lindsey Dance a contemporary dance company. The company has since performed in various festivals through NYC including the Capezio Ace Awards, Reverb International Dance Festival, Pushing Progress and White Wave. His teaching credits include: Guest Faculty member at the University of North Carolina School of the Arts, Jose Limon Dance Foundation, NYCDA summer intensive, and Joffery Ballet summer intensive. As well as master classes at Duke University, American Dance Festival ( Samuel H. Scripps Studio) Steps On Broadway, and Elon University.
---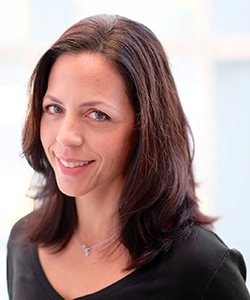 UNCSA School of Dance Faculty
Former American Ballet Theatre
Former The Phantom of the Opera
UNCSA Summer Dance Classical Ballet Faculty
Laura Martin has served UNCSA since 2010 and is currently an assistant professor. She was trained primarily at The Washington School of Ballet under the direction of Mary Day, with additional training at The Joffrey School and The Chautauqua Institute. Laura went on to join The Washington Ballet, Miami City Ballet and American Ballet Theatre, where she danced the works of choreographers such as Balanchine, Tudor, DeMille, Tharp, Taylor and Graham, as well as most of the classical ballets. Following ABT, shewas invited to join the Broadway cast of The Phantom of the Opera. She finds that teaching at UNCSA provides incredibly rewarding opportunities that continue to deepen her perspective of ballet. Most recently, she was honored to be invited to assist Dean Jaffe with the staging of Natalia Makarova's full length production of "La Bayadère" for the Teatro Colón in Buenos Aires.
---
Rick McCullough
Florida State University Faculty
Former Artistic Director of the Tallahasse Ballet
UNCSA Summer Dance Faculty
Rick McCullough danced in the Netherlands Dance Theater from 1975 to 1984, and the Harkness Ballet of New York from 1971 to 1975. He was Ballet Master with the Pittsburgh Ballet Theater from 1986 to 1988, and the artistic director of dance for the North Carolina School of the Arts Summer Perfromance Festival from 1998 to 2008. He was artistic director of the Tallahassee Ballet from 2009 to 2013.
Rick received his BFA from UNCSA and his MFA from UNCG. He has taught at Oklahoma University, University of Wisconsin-Milwaukee, University of North Carolina School of the Arts, Mercyhurst University, University of South Florida, Southern Methodist University, University of Alabama, Ohio State University, Western Michigan University, University of Utah, Virginia Commonwealth University, and the American Dance Festival, among others. He is certified through Level 5 in the American Ballet Theater National Training Curriculum. In 2004 he completed an associate arts degree in Photographic Technology at Randolph Community College.
Rick has received choreographic fellowships for choreography from the National Endowment for the Arts, the Florida Division of Cultural Affairs, the National Choreographers' Initiative, the North Carolina Arts Council, and the Pennsylvania Arts Council. His work has been commissioned by the Washington Ballet, Pittsburgh Ballet Theatre, North Carolina Dance Theater, Pacific Northwest Ballet, Columbia Classical Ballet, School of American Ballet, Chautauqua Institution, and Perry-Mansfield Performing Arts School, among others.
Rick is Emeritus Professor of Dance at Florida State University.
---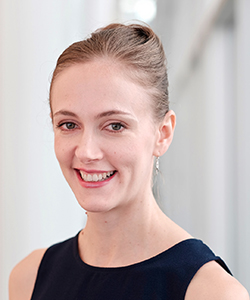 Alana Niehoff
Former American Ballet Theatre II
Former Radio City Rockettes
UNCSA Summer Dance Classical Ballet Faculty
Alana Niehoff, a native of Aurora, Colorado, is the Associate Director of the University of North Carolina School of the Arts Preparatory Dance Program. As a child she trained and tested in the Royal Academy of Dance, Cecchetti, and Vaganova Ballet Techniques. In 1998, at the age of 15, she was one of four Americans chosen to compete at the Prix de Lausanne in Switzerland. Upon arrival home, she was invited by Wes Chapman to join the Alabama Ballet, where she performed soloist and principal roles. Following her time in Alabama, she was selected by John Meehan to join the American Ballet Theatre Studio Company in New York City. While there, she also performed with the main company during their Metropolitan Opera Season. After ABT, she became one of the World Famous Radio City Rockettes and performed with the company for eleven years. As a Rockette, she appeared on various national television shows and was featured in Dance Spirit Magazine.
Additionally, Alana has performed with Lemon Sponge Cake Contemporary Ballet in Colorado and alongside stars such as Liza Minnelli, Richard Simmons, Tim Gunn, Jane Lynch and the Cast of Ugly Betty. She received her acting training at T. Schreiber, and William Esper Studios in NYC, and appeared in the world premier of Maury Yeston's Hans Christian Andersen with Maine State Music Theatre. She is an ABT® Certified Teacher who has successfully completed the ABT® Teacher Training Intensive in Pre-Primary through Level 3 of the ABT® National Training Curriculum. She has taught and choreographed across the United States for almost two decades.
---
Victor Quijada
Instructor at the University of Southern California
Founder, RUBBERBANDance Group
UNCSA Summer Dance Professional Studies Faculty
Victor Quijada eloquently reimagines and deconstructs choreographic principles to integrate them into the hip hop ideology of his beginnings, examining humanity through a unique fusion of different aesthetic approaches. In the subversion of commonplace reality, his creative tools range from theatrical interpretation and improvisation to the visual imagery of film. A polyvalent, prolific dancer, at the age of 26 he moved from the hip hop clubs of his native Los Angeles to a career with the finest post-modern dance and ballet companies, notably THARP!, Ballet Tech, and Les Grands Ballets Canadiens de Montréal. Since the founding of RUBBERBANDance Group in 2002, Quijada has created 24 pieces of varying length, some for RBDG and others for commissions, and has taken his work all over North America and Europe, as well as to Mexico and Japan. He participated in the making of a dozen films, either as choreographer, director, or dramaturge. Quijada received the Bonnie Bird North American Award and the Peter Darrell Choreography Award in 2003, the OQAJ/RIDEAU Prize in 2009, and a Princess Grace Awards Choreographic Fellowship in 2010. This was followed by a second PGF prize, the Works in Progress Residency Award, in 2016. In 2017, Quijada won the prize for Cultural Diversity in Dance at Les Prix de la Danse de Montréal. From 2007 to 2011, he was artist in residence at the Cinquième Salle of Place des Arts de Montréal. He was recently asked to teach during the 2015-2016, 2016-2017 and 2017-2018 seasons at the Kaufman School of Dance of the University of Southern California.
---
Assistant Dean UNCSA School of Dance
Former Boston Ballet Soloist
UNCSA Summer Dance Classical Ballet Faculty
---
Frank Smith
Former American Ballet Theatre Soloist
UNCSA Summer Dance Classical Ballet Faculty
---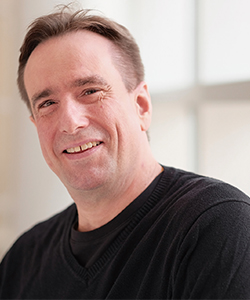 UNCSA School of Dance Faculty
Former Limon Dance Company Soloist
UNCSA Summer Dance Contemporary Dance Faculty
Sean Sullivan, a faculty member of the School of Dance at UNCSA since 1998, is currently the Assistant Dean of the Contemporary Dance Program. A former dancer with the Limón Dance Company from 1991-96, Sean continues to serve the Limón Institute as a teacher and reconstructor of Limón repertory. For the UNCSA School of Dance, he has staged and directed José Limón's masterworks The Unsung, A Choreographic Offering, Concerto Grosso, and selections from Missa Brevis, There is a Time, and Mazurkas. He has also staged Doris Humphrey's Passacaglia for the University of Illinois Urbana-Champaign and Colin Connor's Requiem for the New York State Summer School of the Arts. Throughout his career, Sean has choreographed 23 original works. He has twice received the UNCSA Excellence in Teaching Award, and in 2010 received a UNC Board of Governors Award for Excellence in Teaching. He has also been a four-time recipient of the UNCSA Career Development Grant.
For the North Carolina community, Sean has served the North Carolina Arts Council as a dance panelist and site evaluator. He was a board member and vice-president of the North Carolina Dance Alliance for four years. Sean holds a B.F.A. from California State University at Long Beach and an M.F.A. from the University of Illinois at Urbana/Champaign. He is married to the beautiful B.J. Sullivan. Together, they teach and choreograph throughout the United States and abroad, and have a lovely 8-year-old daughter named Lennon.
---

Brooke Wendel
Joffery School of Ballet Faculty
Award Winning Choreographer
UNCSA Broadway Commercial Dance Lab Faculty
Brooke recently directed and choreographed a new show for Holland America Cruise Line entitled "Love Opera" and her choreography will be shown in December at Broadway Dance Lab. She returned to her home state of Texas this summer to choreograph "Bloody Bloody Andrew Jackson" at Casa Mañana Theater and was nominated for a Broadway World Regional Award for best choreography. Brooke directed and choreographed Adam Lambert's Original High World Tour, worked as the associate director and specialty act designer for Franco Dragone's Taboo at the Hard Rock Hotel in Macau, China and was the supervising choreographer for America's Got Talent for four seasons.
Brooke's choreography has appeared on "Orange Is the New Black", VH1's Best in Music 2015, "American Idol," the Macy's Thanksgiving Day Parade 2015, "I Am Cait," "Best Time Ever" with Neil Patrick Harris, "East Bound and Down" on HBO, "Dancing with the Stars", and "The Carrie Diaries." Other credits include "RENT" in Shanghai, China, Rebel Bingo (NY and London), NBA Brooklynettes, Adam Lambert's Glamnation World Tour, "Flashdance" the Musical (Dance Associate and Coach). Her associate choreography credits include Cirque Du Soleil's first Broadway venture "Paramour", The Donna Summer Project 2016 (Signature Theater NYC), "The Secret Life Of Walter Mitty" starring Kristen Wiig and directed by Ben Stiller, "Gossip Girl" on the CW, "Rescue Me" on FX and Cirque Du Soleil's "Delirium" (Dance Supervisor). Brooke is currently on faculty at The Joffrey Ballet School and has taught at Steps on Broadway, Broadway Dance Center, Edge Performing Arts Center, Peridance and Pepperdine University. As a performer, Brooke appeared on Broadway in "Wicked" the Musical, Elton John and Tim Rice's "Aida" and the 2009 revival of "Guys and Dolls". Brooke was a Radio City Music Hall Rockette, danced with Mia Michael's Dance Company "Reality At Work" and performed with Britney Spears, P!nk, Christina Aguilera, Enrique Iglesias and P-Diddy. Brooke was also seen on the MTV Video Music Awards, the American Music Awards, Saturday Night Live and national commercials for E-Trade and Joe Boxer.
---
Maggie Wright Tesch
University of Utah Faculty
Former Ballet West Principal
UNCSA Summer Dance Guest Faculty
Maggie Wright Tesch retired from her 18-year career with Ballet West in 2006. She spent 12 years as a Principal Artist and was noted for her versatility transitioning from classical ballet into Balanchine-style works and contemporary ballets with equal acclaim. In 2003 she completed a BFA in Ballet from the University of Utah and her Polestar Pilates Certification that included 750 training hours. In 2006, she was invited to teach ballet technique, pointe and Pilates based conditioning at the Department of Ballet as an Adjunct Professor. Promoted to Associate Professor/Lecturer in 2012 she continues as one of the primary instructors for many of the university's undergraduate studio courses. Maggie is an ABT Certified Teacher, who has successfully completed the ABT Teaching Training Intensive in Primary-Level 7 and Partnering of the ABT National Training Curriculum. Her teaching has expanded to include Ballet and Pointe Methodology as well the Teaching Practicums. She is the primary author of the Ballet Program's Steps of Study that is used in leveling and grading the students.
She is experienced in staging a variety of works from all genres for the department and is particularly passionate supporting opportunities for dancers to perform in historical works. She is continually sought after for coaching for which she has been noted:
"It was clear they had received the kind of excellent care and coaching from Tesch that artists welcome. By this I mean coaching in style, approach (what to think, feel, anticipate in each phrase or section), and overall interpretation." (Dean Speer)
She mentors and prepares dancers for performances and select competitions. She has coached dancers for both the Prix de Lausanne, YAGP and in June 2012, a dancer she coached was awarded 3rd prize in the Beijing International Ballet Invitational and another placed Top 12.
She has been awarded 4 grants and regularly sits on both College and School of Dance committees. In 2012 she developed a year-round Joint Trainee program in conjunction with Ballet West's Professional Training Division. Demonstrating her commitment to providing opportunities for her students and community to receive the most current teacher training, she arranged for the American Ballet Theatre's National Training Curriculum to be presented on campus in June of 2014 and again in March of 2017! She also has become certified in the Progressing Ballet Technique which works holistically to train dancers out of damaging habits and improve over all stability.
---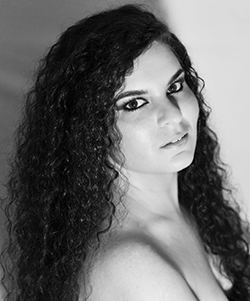 Eryn Renee Young
Co-founder of XAOC Contemporary Ballet
Award-winning Choreographer
UNCSA Choreographic Institute Development Resident 2018
Eryn Renee Young is co-founder and resident choreographer of XAOC Contemporary Ballet, a New York City-based neoclassical ballet company founded in 2010. Her choreographic work has been showcased at the Battery Dance Festival, The Ailey Citigroup Theater, the Young Choreographer's Festival at Symphony Space, Boston Contemporary Dance Festival at the Paramount Theater, the White Wave Dumbo Dance Festival at the Jay Street Theater and the Gelsey Kirkland Arts Center, Dance at Socrates, Mark Morris Dance Center, the Martha Graham Studio Theater, the CounterPointe Series with Norte Maar and the Brooklyn Ballet at the Actor's Fund Arts Center, the Valentina Kozlova International Ballet Competition, the Brooklyn Dance Festival, Brooklyn Ballet's First Look, the Pushing Progress Series, Hatch, the Choreographer's Canvas at Manhattan Movement and Arts Center, NYC10: an initiative for NYC Dance Week at Dixon Place, Dance New Amsterdam, Triskelion Arts Center, Steps on Broadway, the Moving Beauty Series, the Algonquin Arts Center, Peridance Capezio Center, the Boston Conservatory, the Bart Leukede Theater at Rider University, and New York University, including her first solo choreography show entitled "A New Era: Elements of Dance" in 2009 and a second evening in the Gallatin Arts Festival in 2012.
In March 2016, Norte Maar commissioned her to create "The Edge of Sunset Gems," a 13 minute ballet created in collaboration with visual artist Amanda Browder for their CounterPointe series celebrating women making work on pointe. She received a space grant from the Joffrey Dance Center in August/September 2016 for the creation of a new work, and was commissioned again by Norte Maar in April 2017 for the creation of a collaborative work with artist Leslie Kerby entitled "The World Contained II," in August 2017 for "Bartok Suite" in Dance at Socrates, and in 2018 for collaborative work with artist Jeri Coppola. She has provided choreographic consulting on projects including the 2012 MashRome Festival's production of Medea under the direction of Jimmy Ferguson.
Ms. Young began her dance training in New Jersey and has studied previously at the Boston Conservatory, Peridance Capezio Center, Broadway Dance Center and MAX Ballet Academy in Florence, Italy. She holds a degree in Contemporary Ballet Choreography and Fine Art from New York University, where she was mentored by acclaimed choreographer Kathryn Posin.
---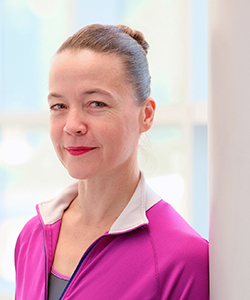 UNCSA School of Dance Faculty
Former American Ballet Theatre
UNCSA Summer Dance Classical Ballet Faculty
Jennet Zerbe brings studied regard and intuitive understanding of classical ballet to her students. Zerbe trained at The Royal Ballet School in London and as a professional, studied with Gilbert Mayer of the Paris Opera Ballet, Georgina Parkinson of the Royal Ballet and Elena Tchernichova from the Kirov. Zerbe danced for eight years with American Ballet Theatre, under the direction of Mikhail Baryshnikov. She appeared in soloist roles in the classical ballets of ABT's repertoire, as well as in a diverse range of works from George Balanchine and Kenneth MacMillan, to Merce Cunningham. After ABT, Zerbe earned her B.A. from Wellesley College. She participated in the launch of the teacher training program at the JKO School at ABT, becoming an ABT® Certified Teacher for all levels, and earned her Maestro Enrico Cecchetti Diploma.
Zerbe sought additional teacher training with Nancy and Murray Kilgour in Canada, and proudly carries these pedagogical giants into her work at every opportunity. In addition to teaching both students and professionals, Zerbe has coached and juried competitions, and has served as Ballet Mistress in professional schools and companies. Since joining UNCSA faculty in 2014, she has acted as Ballet Mistress for Susan Jaffe, Natalia Makarova, Ethan Stiefel and Margaret Barbieri in staging ballets for UNCSA students. Zerbe shares an artistic viewpoint and a developed, intellectual perspective in the classroom. She believes careful, rigorous training in classical ballet techniques will yield incisive, versatile dancers for the stage today.